"RuneScape Mobile" Officially Enters Early Access
Jagex officially announced today that RuneScape Mobile would be going into Early Access for players to try out immediately. You can download the game right now on Google Play, meaning you need to be an Android user to try it out first. As a bonus, RuneScape members who jump into Early Access will be rewarded with the exclusive Mobile Founder's Pack. That includes a Steel Panther Combat Pet, and a unique rest animation and the dazzling Radiant Dawn Armour. Have fun trying the game out while we wait for an official release date. Here's a few quotes from Jason Millena, Product Director at Jagex.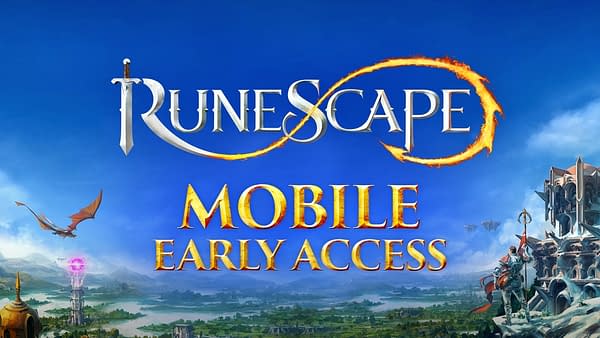 "The release in Early Access is a massive moment in the on-going development of RuneScape Mobile. Players have been hungry to be part of it ever since we began the invite-only closed beta and now we're ready to welcome RuneScape's millions of players, to our living game world on mobile. Given RuneScape's 18-year long heritage, in addition to being recognised by Guinness World Records for 'The Most Prolifically Updated MMORPG Videogame', to have the whole of RuneScape running on mobile is a massive achievement. We couldn't be more excited to launch in Early Access and welcome those who know RuneScape the best – our members."