SNK and Athlon Games have announced this morning that Samurai Shodown will be released this June, shortly after E3 2019 takes place. The game will officially come out on June 25th for the PS4 and Xbox One, with PC and Nintendo Switch versions to be released at a later date. On top of that, any players who pre-orders or buys the game on PSN, Xbox Live or any physical retailer will be able to download the Season Pass totally free on the PlayStation Store or Xbox Live up until June 30th. That's one hell of an offer and a very quick date for the game to be released after we barely got to see it in PAX East this year. And it's probably going to get a number of esports tournaments looking at their lineups to include it as quickly as possible. Plus, one of the most interesting facts about the game we've learned, this will serve as a prequel to the original 1993 game. We have a couple of quotes from the companies about the release below, as well as a Samurai Shodown 101 video that talks about the series and the game more in-depth.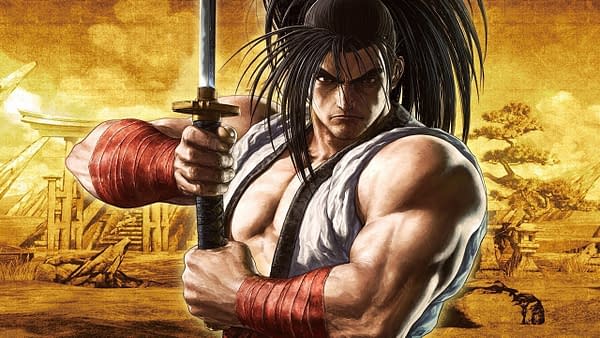 "We're extremely excited to finally confirm that June 25th will see the much-anticipated return of Samurai Shodown – one of the founding figures of the fighting genre," said Koichi Toyama, Company President at SNK. "As a thank you to the fans who have stuck with us during the long wait between the franchise installments, we're pleased to offer the first 6 months of DLC completely free of charge to anyone who buys the game and redeems the game's season pass within the first week of release, which will include four new fighters."

"Dojo Mode has been a franchise aspiration for the team for some time now and an evolution to the fighting genre that we're very proud of," said SNK Lead Producer, Yasuyuki Oda. "Not only will it give players the opportunity to play against the ghosts of some of the best Samurai Shodown players in the world, but playing against your own ghost will prove an amazing tool to learn more about your own playstyle."
Enjoyed this article? Share it!