Just in case you need to be freaked out a little this weekend, Mundfish has released a brand new gameplay video for Atomic Heart. The video you'll see below is a 10-minute preview of their current pre-alpha build, so it may not be all that beautiful or technically sound quite yet, but it does show a lot of promise and some extremely freaky moments. If you're not familiar with the game, you're a KGB control officer in the 1960's investigating a patch of land in Russia that has been "changed" in an alternate reality.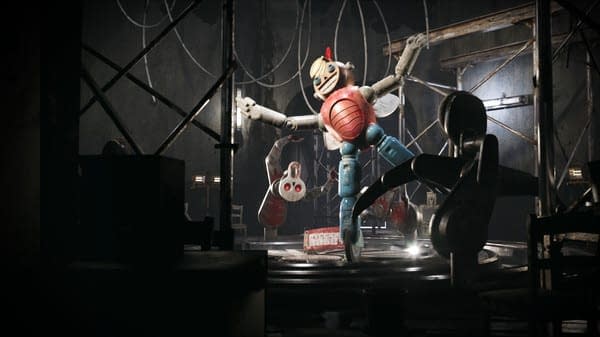 How alternate? Technology is far more advanced with the internet and robotics being the norm, but through the eyes of how things were designed at the time. So everything looks like a twisted electronic nightmare land from a previous time. Atomic Heart has been scheduled for release sometime in Q4 of 2019, but you can pre-order it now as we speak. Check out the video and see if it's something you might want.
Enjoyed this article? Share it!