SCUF Gaming Announces Limited Edition SCUF Vantage BumbleBee Controller
If you're a gamer and a Transformers fan, SCUF Gaming just created a controller you'll want to own in the form of BumbleBee. This is a limited edition SCUF Vantage controller, only 500 of these controllers will be released in the U.S., and can only be purchased by fans who first pre-order the BumbleBee movie on the PlayStation Store. That's a pretty hefty order for some, but nothing if you're already a dedicated Transformers fan. The controller will run you $200, which is actually discounted from $230 for the standard customized Wireless/Wired SCUF Vantage. We have a few more details from SCUF about the controller below, as for the design, it looks pretty cool but we're more curious how it plays.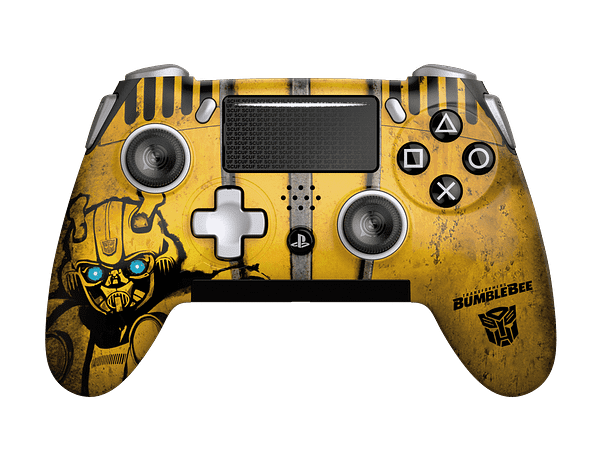 To honor the famous yellow hero of the latest of Transformers movie, the limited edition SCUF Vantage features images of BumbleBee himself and the iconic Autobot sigil. The controller comes in a deep, rusty-hued yellow colorway that harkens back to the character, and is accented by the piercing blue eyes of BumbleBee that are immediately recognizable to fans of the film series.

Each SCUF Vantage Bumblebee controller comes equipped with a suite of configurable components, including the paddle control system, unique side-mounted Sax buttons, advanced audio touch bar controls, a quick-access remapping switch, customizable thumbsticks, hair trigger, trigger stops and extenders, choice of D-pads, and an interchangeable magnetic faceplate, all designed to increase hand use and deliver a significant performance improvement.