"SEGA AGES: Shinobi" Is Dropping Soon In Japan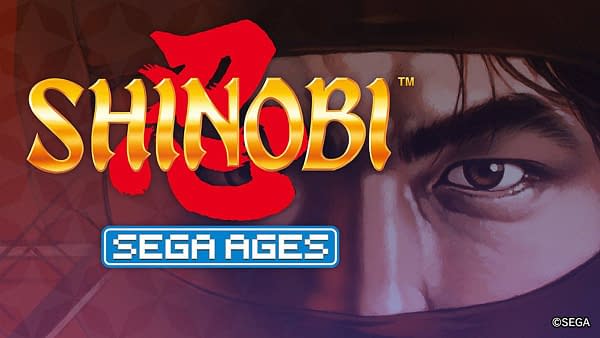 Curious about the next entry in the SEGA AGES line? It looks like the action-packed side-scroller Shinobi is coming up soon for Japanese gamers.
Shinobi is making an appearance in the line some time ago, but it's been without release dates so far. However, it looks like it's closer to a debut for Japanese gamers than those of us in the west.
When this version of Shinobi touches down, it'll bring a fleshed-out edition of the original 1987 arcade release, with overseas versions of the game included as well.
The Japanese website runs down some of the new features for this version as such:
The Sega Ages version of Shinobi also includes the western version of the game. Additionally, difficulty settings and the ability to select your favorite stages have also been implemented, allowing you to practice the stages you have trouble with.

Furthermore, for players aiming for the "Shinobi Bonus" obtained by clearing the stage without using any shuriken, the "Melee Attack" button can also be added. "HD Rumble" is also supported.

"Screen Mode" has also been updated. In addition to the familiar "Fit" and "Vintage" options, a new "Cabinet" option has been implemented. This option even reproduces the noise of the arcade, so you can get a sense of what playing at a game center feels like.
The game will also allow you to swap between "Arcade Mode" and "AGES Mode." These modes will let you play through the original arcade version and use the "Rewind" feature to practice. Alternatively, you can breeze through the game with a more powerful Joe Musashi from The Revenge of Shinobi, respectively.
It sounds like it's going to be a great way for players new and old to experience the game. But when will we be able to play it in the west? Looks like the jury's still out on that.