SEGA & Atlus Reveal Their Plans For Gamescom 2019
SEGA and Atlus revealed what they'll both be bringing to the table at Gamescom 2019 in two weeks, and surprisingly, it isn't much. The two will be focusing on games coming out in the immediate future, which includes Catherine: Full Body, Two Point Hospital for consoles, and the SEGA Mega Drive Mini. You can read about all three from their announcement here, but we're kind of surprised they didn't decide to hint at what's coming for Persona 5 Royal or any of the Sonic The Hedgehog projects in the works. Or maybe they will…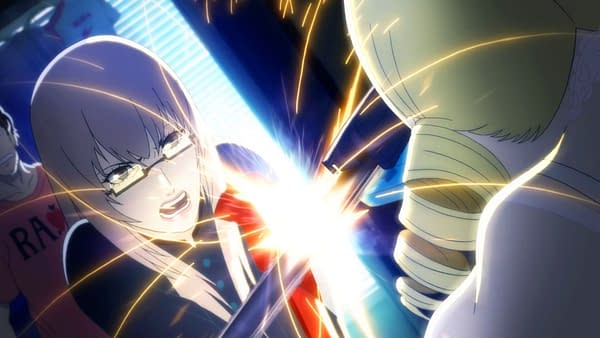 SEGA/Atlus will showcase the beautifully remastered update of the cult classic RPG/puzzle game, Catherine: Full Body – Launches September 3rd, 2019. Players will get the chance to try the demo which contains cutscenes that provide context to the title's complex and nuanced narrative. Plus, there will be a playable segment from early in the game, which showcases several gameplay features; such as a variety of puzzles, character interaction/development and more.

Sharing the spotlight is the critically acclaimed Two Point Hospital on PS4, Xbox One and Switch, developed by Two Point Studios. It's the ultimate management sim where you play the role of hospital administrator who must build, cure, and improve in an ever-changing and atypical healthcare environment. Visitors to the stand will be the first in the world to experience Two Point Hospital on consoles by completing the first chapter.

Are you ready for a blast from the past? The long-awaited SEGA Mega Drive Mini, coming to stores October 4th, 2019 in Europe, will be available to visitors of the stand and all 42 games will be playable using a GIANT, fully functioning SEGA Mega Drive controller! The nostalgic console includes some of the most popular games released by SEGA including the much-loved Sonic The Hedgehog and the iconic Streets of Rage series. Other glorious titles included in the SEGA Mega Drive Mini include Darius, Road Rash II, Virtua Fighter 2, Ghouls and Ghosts, Strider, KidChameleon, and many more.