Sega Drops New Gameplay Trailer for Team Sonic Racing
A day before E3 happens, Sega decided to drop a brand-new gameplay trailer for Team Sonic Racing to hype fans about the game. While on the surface this may seem like the company's answer to Mario Kart, the developers have added some additional options to the way you race and how you can run the tracks that push it away from that comparison. We'll get a chance to try it out this week at the convention, but for now, kick back and check out the complete trailer for the game along with its official description.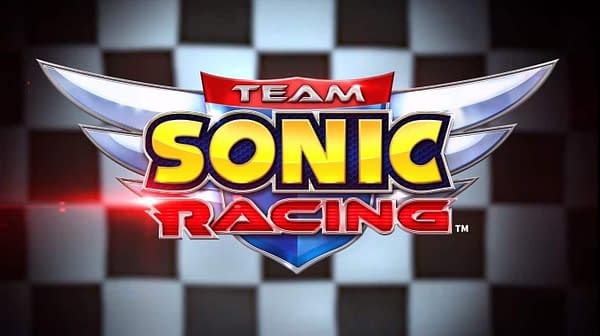 For fans that are just getting up to speed, Team Sonic Racing combines the best elements of arcade and fast-paced competitive style racing with nostalgic characters and environments from across the Sonic Universe. Play solo or with up to 12 drivers online as Sonic, Shadow, Tails and other beloved characters in thrilling single and multiplayer game modes, including Grand Prix, Time Trial, Team Adventure. Throughout the race, players will be able to utilize various team mechanics including Item Transfer, Slingshot, Skim Boost and more to assist your teammates throughout the race to secure your spot atop the podium while having the option to customize their vehicle to suite their racing style.