LAMO LLC announced this week that several streamers will be making an appearance in their new multiplayer title, LAMO The Game. The streamers will be playable characters and include familiar names such as Ninja, Shroud, TimtheTatman, Lirik, and Summit1G. You can see them all in action with the fresh new trailer below.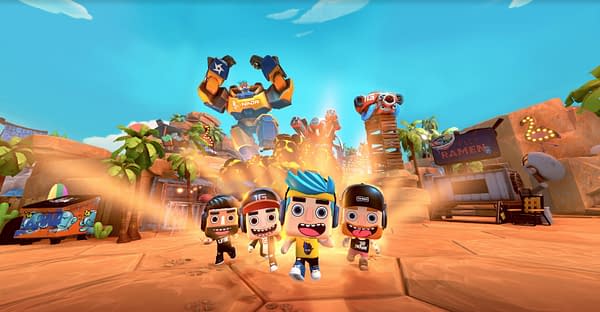 LAMO The Game is a fast-paced, Free-to-Play multiplayer competitive game that allows players to compete as some of the world's top competitive gaming talent  In LAMO, everything, including the world itself, is destructible. The goal is to outlast your opponents in solo or as duos by blasting away the map, constructing massive attack towers, capturing vital control points, and raining destruction from your personalized vehicles.  Players can access themed avatars of their favorite gamers and create custom item loadouts or use their LAMO vinyl figures, previously announced and now available, to unlock them in the game.
Enjoyed this article? Share it!