Shadow Arena Is Now Available In Steam Early Access
Pearl Abyss has finally released Shadow Arena, sort of, as the game has now entered the Early Access system on Steam. The Black Desert version of a battle royale game has been in beta testing for a while now to work out the kinks, but now we have an official version you can play, albeit an incomplete one. The Early Access version of the game includes 10 heroes, a new skill level, and a quest system. You'll also have access to six specific modes as you can try your hand at Solo, Team, Dueling Grounds, Custom, Normal, and AI Battles. It should be noticed that while the AI and Normal modes return from the beta, the other four are brand new for everyone to jump in on. The new Ultimate skill level enables players to level up above Level 3, so you'll have more lethal skills to play with. You can read more about it below from the announcement.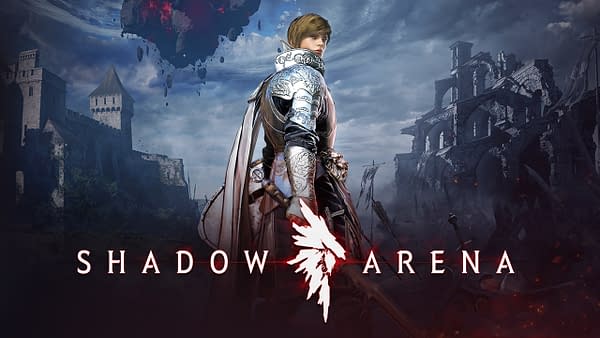 "Shadow Arena is a testament to Black Desert's amazing and dedicated fanbase, a standalone game that letsfans experience thisuniverse like never before," says Kwangsam Kim, the lead producer of Shadow Arena,"During this Early Access period, we'll be listening closely to player feedback and perfecting itfor launch."

During Early Access, there will be 10 heroes available to play, including Jordine Ducas, Orwen, and Badal the Golden. New hero Venslar introduces a new combat style that can be very aggressive or very defensive. Players can enjoy the tactical gameplay by choosing to focus their skill sets on either style of gameplay. Early Access will also include Beta Seasons, where players' results in ranked matches will be recorded so they can compete to achieve higher tiers and ranks. Top players will earn prizes such as special hero skins when the Beta Season ends. Pearl Abyss plans to support the competitive aspect of Shadow Arena through events and tournaments. More information about these events will be announced in the future.