Ship To Shore Confirms Repressing Of Mother/Earthbound Soundtracks
Fans of the Earthbound/Mother games are about to get an awesome treat as the soundtracks are getting a second pressing on vinyl. The label Ship To Shore Phono Co. made a new post on their Twitter account last week letting fans know that Mother and Mother 2 had just received repressings in a limited quantity. The first will be pressed in a special pink vinyl while the sequel will come in red, no other colors will be repressed as those will remain special versions specific to the first pressings. Each one is going for $40 a pop, which isn't too shabby for a vinyl copy of a soundtrack that already sold out once. Here are the descriptions of both albums from the company along with pics of what they look like. Buy yours and jam out with us to Paula's Theme.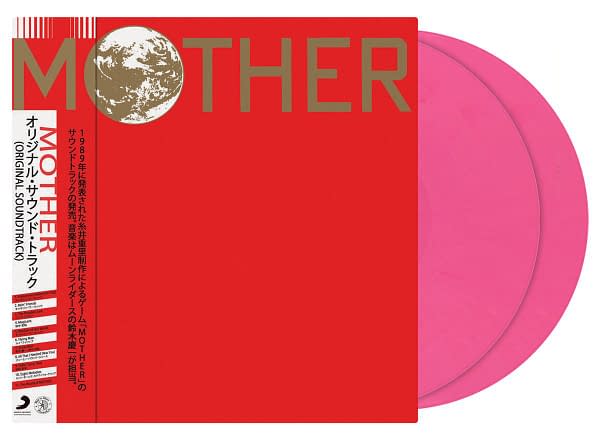 Recently released in the West as EarthBound Beginnings, this album contains inventive orchestrations of tracks from the game as well as a medley of the original Famicom music. After a successful Kickstarter campaign to make this album a reality, we are offering up the remaining vinyl and CD copies exclusively on our storefront.

Mother 2, released as EarthBound in the West, is revered as one of the most offbeat and memorable RPGs. Citing influence from artists such as Brian Wilson, Frank Zappa and John Lennon, Suzuki and Tanaka created a diverse soundscape quite unlike anything that came before it. Remastered specifically for vinyl and released outside of Japan for the first time ever, Mother 2 is a must have for video game music and soundtrack fans.