We're live in Montreal for the Six Invitational 2019, where the best of the best will fight for the grand prize and a trophy shaped like a hammer. We're kicking things off today with the quarterfinals matches, starting with Fnatic vs. PET Nora-Rengo.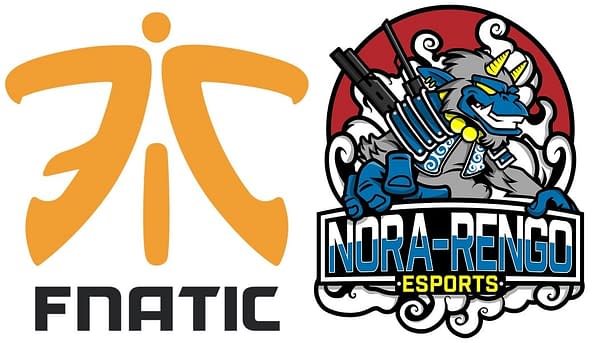 The first stage took us to Bank, which for the first four matches were basically a defender's paradise as both teams were able to defend pretty effectively and decisively. for a 2-2 tie after four rounds. The game ran into some technical difficulties, in which PET Nora-Rengo did their best to entertain the crowd. Getting back into it, Fnatic was the first to score a victory on offense to go up 3-2, but PNR was able to return the favor with their own attack win for a 3-3 tie. Fnatic got back to their defending ways for a 4-3 lead and followed it up with an attacker win to take the first advantage of the game at 5-3. PNR responded unkind with a hard-fought defense win that included a rappelling takedown on the outside that woke everyone up, then a strong defense that made Fnatic pay for being cocky to tie it up 5-5. Fnatic went back up with a successful defense that forced PRN to hit a tactical time-out, which helped them out as they came back to tie it up again 6-6. PNR gained a lead on OT for 7-6 with an impressive defense, then finally took advantage of a couple mistakes from Fnatic to take the map 8-6, and got up 1-0 in this round.
Round 2 kicked off a little evenly matches ta the start with a 2-1 decision int he first three with PNR in the lead. After that, it was just a slaughter as PNR put on a clinic with some of the strangest operative combinations to take a 6-1 lead after seven games. Some of those matches, if you go back and look at who they picked, there's no way they should have picked up a victory. But either their bold choices gave them an edge or Fnatic just threw those matches away. The final game showed absolute defiance om the part of PNR, even showing them messing around for a moment as they bided their time and waited for Fnatic to come to them, winning the last game 7-1,  and moving onto the semi-finals.
WINNER: PET Nora-Rengo 2-0
Enjoyed this article? Share it!