We're live in Montreal for the Six Invitational 2019, where the best of the best will fight for the grand prize and a trophy shaped like a hammer. We move onto the second match of the quarterfinals this afternoon with Team Empire squaring off against Team Liquid.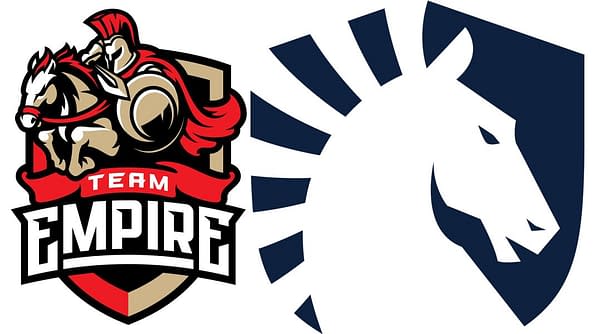 The first round took us to the Coastline for a little siege action. It was evenly matched at the start with each team picking up a win for a 1-1 tie. But then, Liquid immediately steamrolled them for the next five matches to go up 6-1. There were a couple close calls, including a 1-v-1 faceoff as the bomb was being defused, but Liquid came out on top. Empire made a close and valiant comeback to win an attacking match to go up one, but still down 2-6. They actually made a great showing the next two rounds and made the crowd start rooting for them again as they went back up 4-6, but in the end, Liquid managed to score that last victory and went up in their series 1-0.
The second round took the teams to Consulate, where Liquid picked up where they left off with a 2-0 lead to kick off the opening volleys. Empire came back to get a victory, but then Liquid tacked on another couple victories to make it 4-1. Empire did their best to make this match a challenge by getting another two victories to make it 3-4, which somewhat rallied the crowd back to excitement after it looked like they were dead in the water for a moment. Out of nowhere, Empire scored two more victories and rallied to take the lead 5-4, including a clutch victory attacking that could have easily been their downfall. After that, it was Empire all the way as they conquered the next two games with ease and took the victory to even the series up 1-1.
Round three brought both teams to Border, which is a notoriously difficult map to master on either side, and it showed during the first four games as neither team had what you would call a clear advantage. Liquid went up 2-0 at the start, but they were quickly dashed as Empire evened the score 2-2 in short order. Empire then pushed hard against the grain and gained another two victories over Liquid to bring it up 4-2 for the lead, but both of those games looked like they could have gone either way. Both teams traded off defender wins to bring the score to 5-3 in favor of Empire, followed by another Empire victory to make it 6-3. Int he final game it came down to a 1-v-1 with the clock running down and it looked like Liquid may hang on, but a last minute decision to rush in for the kill got Empire the 7-3 win as they move on in the tournament.
WINNER: Team Empire (2-1)
Enjoyed this article? Share it!