Posted in: Games, Hello Games, Indie Games, No Man's Sky, Video Games | Tagged: No Man's Sky, star trek, USS Enterprise
---
Someone Made The USS Enterprise In No Man's Sky
In an impressive feat of design work on the part of a player, someone made the USS Enterprise from Star Trek in No Man's Sky. As anyone who reads our site knows, we're huge Star Trek fans around here. So when awesome stuff like this comes around, game recognize game, and we have to show it off. This design comes to use from Reddit, as a user by the name of CaptainKlaus_ posted images of their full recreation of the classic starship from the franchise, hovering above a planet and zooming off into space. According to the comments in the post, which you can read here, the designer made the ship using exactly 3,000 pieces. However, the interior of the ship is hollow, so sadly, there's no real bridge for you to visit, or engineering section to mess with, or crew quarters to hang out in.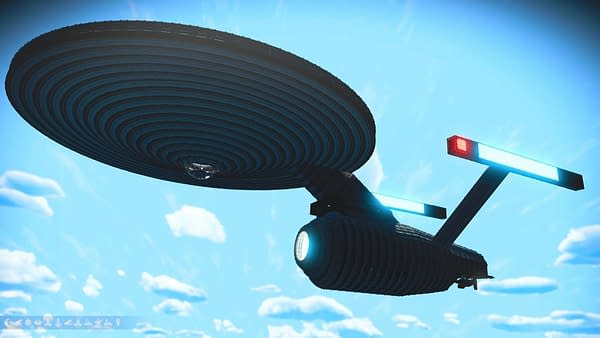 This isn't the first time someone has made a ship from pop culture in No Man's Sky ever since they opened the game up to allow people the freedom to use whatever assets they could find in the game to make something. Almost any franchise you can think of, from Star Wars to Lost In Space, to Battlestar Galactica, has been recreated in some fashion by players in the game. The design on this is pretty impressive as it looks like they went for the refit model from the films, as you can see from the design of the nacelles and deflector dish in the front. It's not 100% perfect, but that's fine; you gotta work with what you got, and they did an impressive job! For those who would like to check it out in the game, they provided the coordinates, as you can locate it in Euclid at +39.64, -75.01. We look forward to seeing if they improve the model or build something new. Best of luck to whoever takes on DS9!
---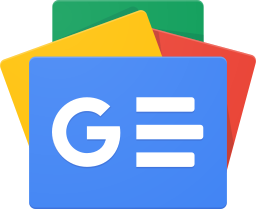 Stay up-to-date and support the site by following Bleeding Cool on Google News today!