Someone Recreated Jurassic Park Using Far Cry 5's Map Editor
Ever since we saw someone recreate the island from Lost using the Far Cry 5 map editor, we kind of assumed we'd be seeing a lot more creations down the road. We just didn't realize how big people would aspire to create. Enter: D4RKDEATH, who took the time to construct a place where life, uh, finds a way, as he recreated the entire park for the original Jurassic Park. This is basically a love-letter to Steven Spielberg's film as it shows you everything from the front gate, the visitor center, the road they travel in the park, the rooms and inner-workings of the park, and a few other little tidbits and surprises you probably forgot about.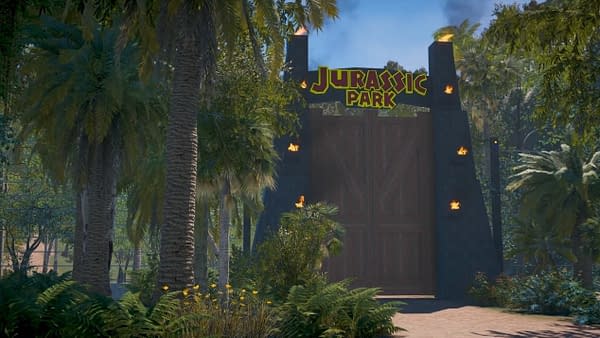 Considering what he was able to do in the map editor is simply stunning. This isn't just a copy and paste recreation like you would find in Gmod, or even a crude version like you might find in Halo 5. It speaks volumes to the amount of freedom Ubisoft allows you to have inside their game where you can basically recreate a large fictional place and make it a level. You can download the map at this link to play on it, or watch the video below to just enjoy it.