Posted in: Games, Review, Technology, Video Games | Tagged: Cynosa Chroma, Keyboard, Razer, Review
---
Something for Beginners: We Review Razer's Cynosa Chroma Gaming Keyboard
We've talked in the past about people who at some point in time decide they want to either get back into gaming, or have suddenly found an appreciation or a love for it and want to dive in, but they just don't know where to start with gear. When you look at your options in the marketplace as a first-timer or someone who isn't up-to-speed on everything, it can be intimidating to figure out what may work best for you. Recently, Razer released a brand new gaming keyboard model in the Cynosa Chroma, specifically designed for people just starting out with regular PC gaming. We got ourselves a unit and tested it out with our library.
So the immediate thing to talk about is the design. A lot of times people look at RGB keyboards and tend to get frightened off because while it does look awesome, often it comes with options that some people just don't know how to manage. The Cynosa Chroma simplifies all of this by being a regular keyboard that everyone is familiar with, taking out any programmable keys and fancy presets and just making it a smooth black keyboard that lights up so you can play in the dark and find what you need instantly. The board is plug-and-play and you can let it rotate through the colors without any setup, or you can download Razer's Synapse software to program in the lighting scheme. The software even has a user guide that's pretty easy to follow if you wish to learn how to program it. The lighting even includes an RGB strip along the bottom for an added light effect.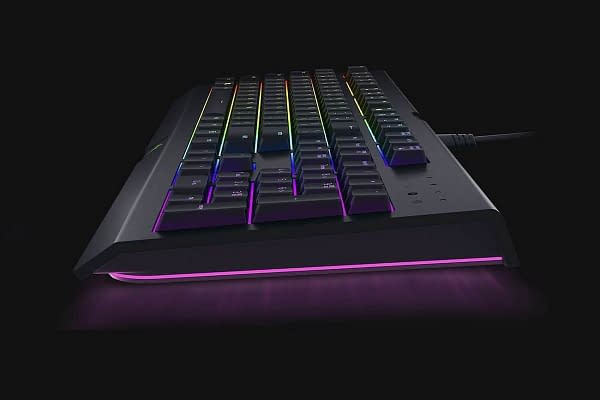 The keys are some of the best we've played with in a long time. While it isn't a major concern, often I find with mechanical or gaming keyboards I will occasionally catch my finger on the key below the command I just hit if I'm doing something quick. With the Cynosa Chroma, the keys seem to be leveled and balanced out right so your fingers seem to float where they need to go. We tested this board out with a number of games in different genres, as well as performing regular day-to-day tasks like writing this review. The performance is quick and smooth with no issues whatsoever in performing the quickest of moves to kill an opponent or just typing some random item on Twitter. And that's an important feature that you can't gloss over if you're getting into gaming because the last thing you need is to switch between keyboards if you can't get used to the new one for daily tasks.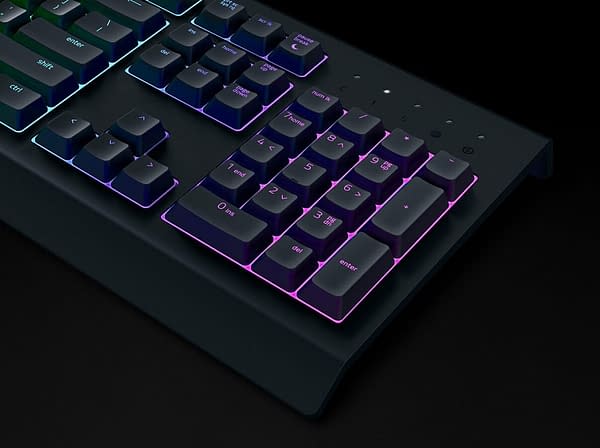 Some of the other features that caught our attention are how quiet the keys are as you press them, so it doesn't even sound like a standard keyboard. We also enjoyed the fact that media keys were added to the Function keys since the board has been simplified and doesn't have a media center. We enjoyed the ability for the board to work with the Razer mouse we have with ease, even though the mouse is an older model. Overall, the Cynosa Chroma is an amazing board for people who want to jump in but don't want to deal with something that's meant for hardcore gamers. The $60 price tag is pretty reasonable considering how the board looks and feels, and you're not going to find many others like it that do what you need on a gaming level for that low of a cost. If you need a new one without the bells and whistles, we highly recommend it.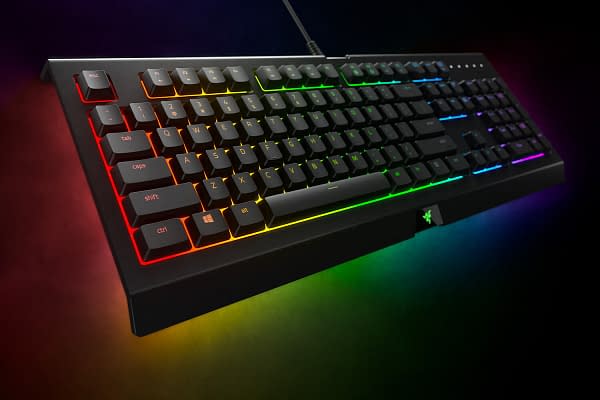 ---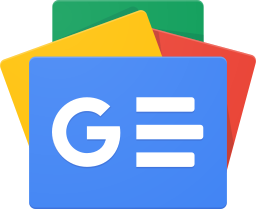 Stay up-to-date and support the site by following Bleeding Cool on Google News today!