There Was Something Odd Going On With Nintendo Switch Game Snipperclips As I Had Already Played It A Year And A Half Ago
So, this is an interesting little thing I seem to have accidentally stumbled upon.
Snipperclips looks like a really novel game. It's a title where you work with a friend to cut out shapes in both your bodies to achieve a goal. It's application is really neat, and it is being labeled as a 'New IP' from Nintendo.
That last statement came as a surprise to me today, as I recall playing the game a year and a half ago. At EGX 2015, tucked away in a corner in the indie booth, I played a game with almost the exact gameplay ideas and art direction, so news coming out today that it is a new IP from Nintendo confused me. (I also played this with friends, who also recall the game so I know I wasn't having some kind of fever dream.)
Having done some digging, I found the original game I played was called Friendshapes. The title was originally developed by SFB Games, and strangely there is no reference to it on the developer's website. That is odd, considering just how cool of an idea it was.
To prove its existence, here is a video of SFB Games developers, and brothers, Tom and Adam Vian talking about it at a GDC panel:
But now, it has turned up, albeit in a buffed up version for the Nintendo Switch claiming to be a new IP. Take a look at it here:
So, I thought I'd go ask the parties about it while I was down at the Nintendo Switch Event in London today. It was confirmed to me by staff at the event that SFB are still very much involved in the game, and that them and Nintendo are working in collaboration.
And that is just a cool story. A tiny dev, with a rad idea attracted the gaze of Nintendo in a big way to put this game center stage on multiplayer side of the Nintendo Switch. Just shows how far a simple, yet appealing idea can go when designed well.
---
---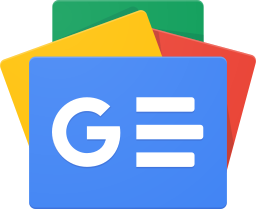 Stay up-to-date and support the site by following Bleeding Cool on Google News today!