Posted in: Games, Video Games | Tagged: 911 Operator, Ace of Seafood, Assault Android Cactus, ATV Drift & Tricks, Cat Quest, Cursed Castilla, discovery, doom, Farming Simulator, Football Manager 2018, Guardians of the Galaxy: The Telltale Series, Hand of Fate 2, Heroes of the Monkey Tavern, hitman, Horizon: Zero Dawn The Frozen Wilds, jeopardy, Koi DX, League of War: VR Arena, Left-Hand Path, Maria The Witch, Mario Party: The Top 100, Max: The Curse of Brotherhood, Minecraft: Story Mode, Need for Speed Payback, Nioh: Complete Edition, Octodad: Dadliest Catch, Professional Construction – The Simulation, Skyforge: Standard Founder Pack, Snipperclips Plus: Cut it Out, Sonic Forces, Spellspire, Sphinx and the Cursed Mummy, super lucky's tale, Super Putty Squad, SUPERHYPERCUBE, Tallowmere, Together!, video game releases, Way of Redemption, Wheel of Fortune, Wuppo
---
'Sonic Forces', 'DOOM', & 'Mario Party' In Video Game Releases: November 7-13
It's a jam-packed week for video game releases across all consoles and handhelds, with some really awesome titles making their way out before the holidays. Choose your games wisely, and as always, have fun! November 7th
ATV Drift & Tricks (PS4)
Assault Android Cactus (XB1)
Discovery (PS4)
Farming Simulator (Switch)
Guardians of the Galaxy: The Telltale Series – Episode 5 (PC, PS4, XB1)
HITMAN – Game of the Year Edition (PC, PS4, XB1)
Hand of Fate 2 (PC, PS4, XB1)
Heroes of the Monkey Tavern (Switch)
Horizon Zero Dawn – The Frozen Wilds [DLC] (PS4)
Jeopardy! (PS4)
League of War: VR Arena (PS4)
Minecraft: Story Mode: Season Two, Episode 4 (PC, PS4, XB1)
Need for Speed Payback – Deluxe Edition (PC, PS4, XB1)
Nioh – Complete Edition (PC)
Professional Construction – The Simulation (PS4)
SUPERHYPERCUBE (PC)
Sonic Forces (PC, Switch, XB1)
Super Lucky's Tale (PC, XB1)
Way of Redemption (PS4)
Wheel of Fortune (PS4) November 8th
911 Operator (XB1)
Max: The Curse of Brotherhood (PS4)
November 9th
Ace of Seafood (PS4)
Cursed Castilla (Maldita Castilla EX) (Vita)
Koi DX (Switch)
Maria The Witch (Switch)
Octodad: Dadliest Catch (Switch)
Spellspire (Switch)
Super Putty Squad (Switch)
Tallowmere (Switch)
November 10th
Cat Quest (Switch)
DOOM (Switch)
Football Manager 2018 (PC)
Left-Hand Path [VR] (PC)
Mario Party: The Top 100 (3DS)
Need for Speed Payback (PC, PS4, XB1)
Skyforge: Standard Founder Pack (XB1)
Snipperclips Plus: Cut it Out, Together! [DLC] (Switch)
Sphinx and the Cursed Mummy (PC)
Wuppo (PS4, XB1)
---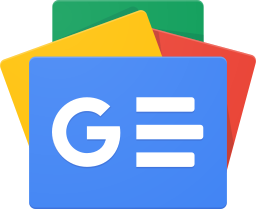 Stay up-to-date and support the site by following Bleeding Cool on Google News today!