Sonic the Hedgehog Returns with Team Sonic Racing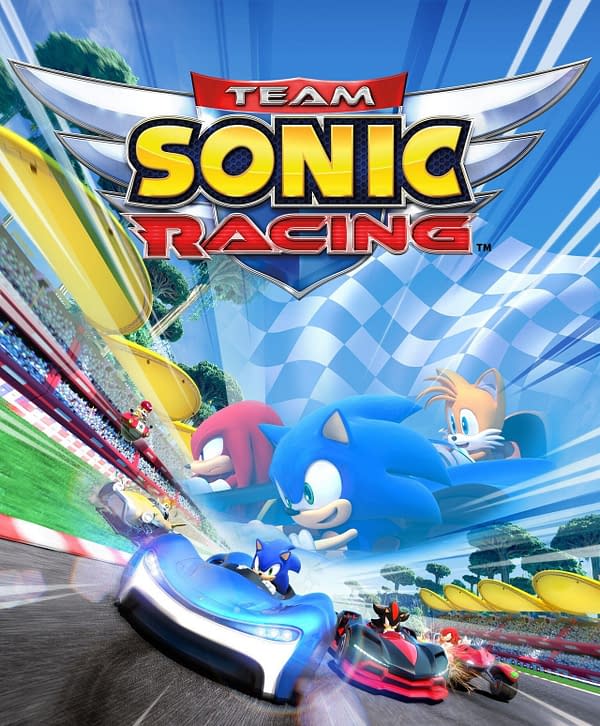 SEGA has announced a brand-new Sonic the Hedgehog game, and this time we're getting a racing title from developer Sumo Digital called Team Sonic Racing. The game was teased by SEGA back at SXSW, where the company showed attendees a blacked-out logo, and it was leaked a bit early this morning on Walmart's website.
Team Sonic Racing will receive both a physical and digital release this winter on PlayStation 4, Xbox One, and Nintendo Switch. It'll also come to PC, but as a digital release only.
The game will feature both single-player and multiplayer modes including Grand Prix, Exhibition, Time-Trial, and Team Adventure. Players can race as a team and work together using special moves and items, or they can work against each other in classic PvP.
Speaking of classic PvP races, Team Sonic Racing will support both online and local multiplayer. Online multiplayer can fill up to 12 slots per race, meanwhile the game also comes with four-player split-screen support.
For those new to racing, the game will have a story-driven Adventure Mode that introduces you to the various racing mechanics and the wide array of Sonic characters.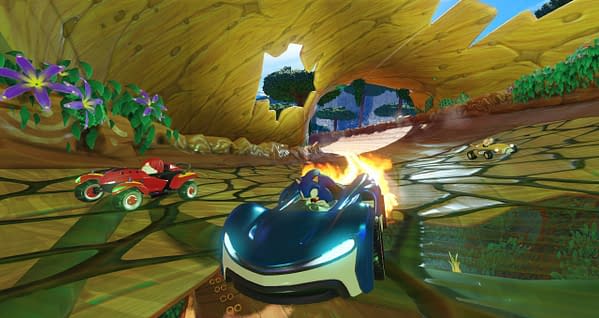 Team Sonic Racing will have a playable roster of 15 characters from the Sonic universe, including Sonic, Tails, Knuckles, and Shadow. Those 15 characters will be divided into specific types: Power, Technique, or Speed so you can figure out what playstyle suits you best. You'll also have several customization options to adjust the performance and look of your vehicle.
Team Sonic Racing is set to release Winter 2018.