Splinter Cell Comes to Ghost Recon: Wildlands with Sam Fisher Op
Splinter Cell has seen a bit of life, albeit in another game, as a special Sam Fisher op is coming to Ghost Recon: Wildlands that is set to land tomorrow.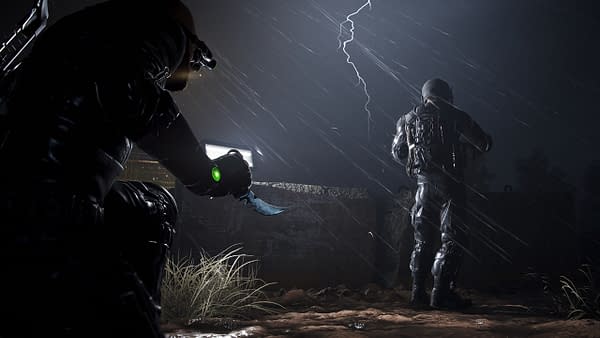 Fans have wanted a new Splinter Cell for quite a while. The last entry was Splinter Cell: Blacklist from all the way back in 2013, and since, Ubisoft has gone on to explore just about all the rest of its franchises bar the one with Sam Fisher in it. It's not exactly clear why he hasn't come back yet, but the time definitely feels past due for the spy to rear his head again.
The good news is: he has! The bad news, though, is that it's not in his own game (yet). A new op has been announced for Ghost Recon: Wildlands and a rather old Sam Fisher is going to be fighting alongside players in a special event mission. Tomorrow, a PvE mission will be added focused around stealth that will have players working with the agent as he tries to take down some bad dudes. This very much is in the shade of the Predator mission that came out last year. You can see a trailer for the op here:
Alongside that a new PvP class is being added in the form of the Echelon and some nice themed items to adorn your Ghost with.
It's cool to see Splinter Cell back, although I know fans of the series will be hoping for more. Perhaps this is Ubisoft just dipping the toe in the water to remind us that this is a franchise they own. Perhaps, we might see the return of Sam Fisher later this year at E3? …or maybe not. On that, we will have to wait and see.