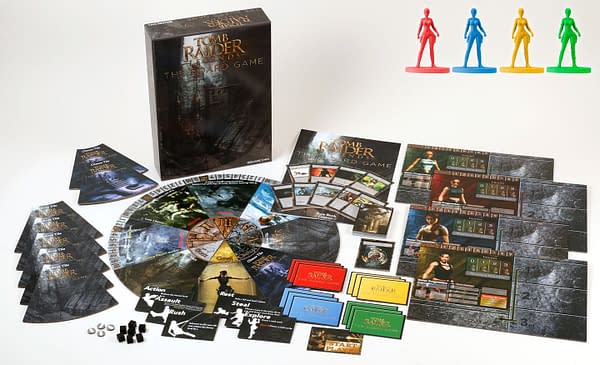 Square Enix has announced a new tabletop game, Tomb Raider Legends: The Board Game. Yes, thats right. A board game based on the Tomb Raider franchise.
Tomb Raider Legendsis scheduled to release in May 2019. Those interested in picking up the purchase the board game can nab it for the MSRP of $59.99 on the Square Enix Members eStore and at select retailers.
The game description reads:
Play as the legendary archaeologist Lara Croft, and embark on an adventure in search of a hidden artifact. The journey will have many dangers, but those who persevere will claim the ultimate prize. Explore mysterious ruins, use your wits to fight off threats, and hone your ever-growing arsenal and skills to claim victory.

With over a dozen possible areas to uncover and a wide variety of outcomes, every game will send you and your friends on a fun and unique journey into the unknown. Attendees at PAX East 2019 can head to the Square Enix booth for an early first look at Tomb Raider Legends: The Board Game.
The game is designed for 3 to 4 players, with games averaging 40 minutes. The age rating is 13+, which fits in line with the game franchise.
Game Contents:
Instruction Manual
4 Lara Croft Miniatures
1 Main Board
4 Player Boards
28 Action Cards
41 Raid Cards
1 Starting Player Marker
8 Threat/Experience Markers
4 Injury Markers
Enjoyed this article? Share it!