Star Wars Episode l: Racer Gets A New Release Date
After being delayed due to COVID-19, Aspyr has finally revealed the new release date for Star Wars Episode l: Racer for PS4 and Switch. Clear back in March, Nintendo was the first to officially confirmed the classic Star Wars game from the N64 would be making a return to their modern-day console, but a release date hadn't been finalized. In April we learned that the intended release date was originally going to be in May 2020. But after COVID-19 pushed everyone's plans back and sent everyone home to work remotely, plans had to be changed. Today, the company confirmed a new release date, and it's a lot sooner than we expected. Posting a brief video on Twitter, we now know the game will be released on June 23rd, 2020. Yes, next week.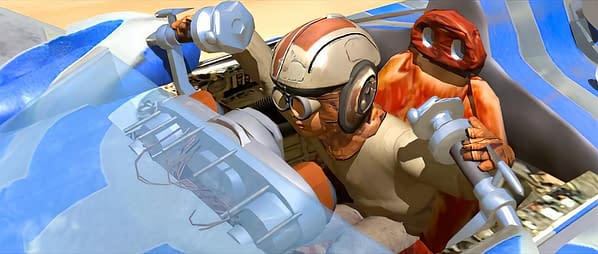 There's no indication that anything has changed beyond what we already know below, so we're guessing the only thing that was really affected by the virus was some remaining work that needed to be done on the game before it was sent out. What's weird about the release is that beyond the short Nintendo teaser graphic, no one seems to have seen any footage from this. Leading many to believe it's basically just a console port of the PC version that was released back in 2018. Which if it is, that's fine, but also kind of weird we didn't get this until two years later.
Star Wars Episode l: Racer, the classic sci-fi racing game based on the podracing sequence in the film Star Wars: The Phantom Menace, is back with modernized controls.

Twenty-five (25) playable racers including Anakin Skywalker, Sebulba, and Ratts Tyerell
Race tracks spanning eight unique worlds including Tatooine, Baroonda, and Malastare
Players can work with pit droids to upgrade podracers for higher top speeds and acceleration
Discover short-cuts and secrets to master lap times
Play single-player campaigns or multiplayer via split-screen