Steel Sky Productions Will Bring "Warhammer Underworlds: Online" To Early Access
This morning, Steel Sky Productions announced they've partnered with Games Workshop to bring Warhammer Underworlds: Online to Steam's Early Access. The game is currently live on Steam as we speak, running for $30 with English, Russian, French, Italian, German, and Spanish languages available. The Early Access release of the game includes four warbands, their respective cards plus a host of universal cards to let players modify their decks. You can also get access to four exclusive warband skins only available during the Early Access period. We have a couple quotes from the announcement today about the new partnership. Still no confirmed date for a full-release of Warhammer Underworlds: Online.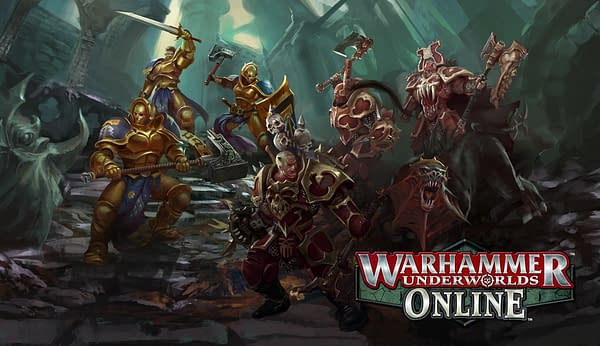 "Early Access is a great platform to release into," said Creative Director, Neil Rennison. "After three successful closed betas the game is looking and playing great, but we're still willing to take on community feedback to help refine an amazing Warhammer Underworlds experience long-term."

"As an added bonus, part of the translation to a digital format enables us to release universal cards for free at regular intervals," said Producer Nik Pantis. "This gives players new ways to diversify their decks before diving back into competitive ranked play."