One of the coolest indie games to catch my eye on the last day of PAX West was Where The Water Tastes Like Wine, a story-based adventure that revolves around telling tales and collecting info to pay a debt. The game takes place during the great depressions, where many Americans found themselves destitute and, rather than waiting for things to fix themselves or die in poverty, took to the roads and rails across the country. You play as a wanderer who ends up losing a card game to this game's equivalent of the devil, and the only way to repay your debt is to collect stories for him.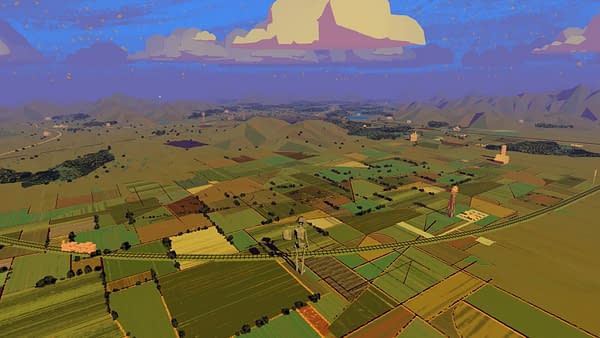 You'll make your way across America and Canada to almost every state in the nation at that time, talking with people and getting new stories to tell and make them bigger by sharing them with others. Where The Water Tastes Like Wine has a funky little mechanic when it comes to collecting them and embellishing them, but it works well. The art and the music are an absolute treat, the only thing I didn't really dig was the time it took to walk anywhere (which is supposed to simulate you walking and hitchhiking). Overall, I thought it was a damn fine game and Dim Bulb Games and Serenity Forge have a pretty good title on their hands. The game is due out sometime this year, but we didn't get a hard date on it at PAX.
Enjoyed this article? Share it!