In a move certain to be controversial to people that this effects in no way whatsoever, Strange Machine Games has announced that they will be using gender-neutral pronouns in their upcoming Robotech role-playing game.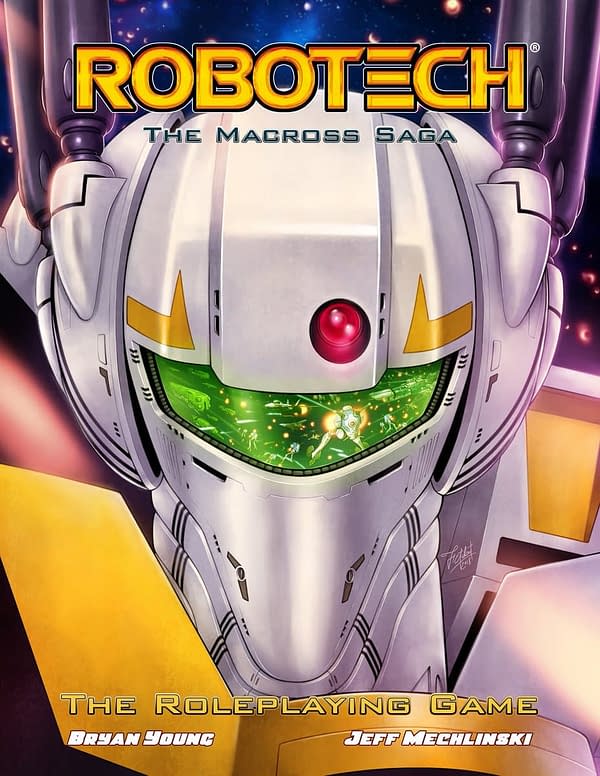 I'm really excited about this: we've made the decision to use gender-neutral language for the Robotech RPG rulebook. It may not seem like much, but I think it'll go a long way to make ANYONE feel welcome playing in this universe I love so much.

-Bryan Young, Strange Machine Games
Bryan Young (Star Wars Insider Magazine) will be writing the prose for SMG's Robotech game, which will be focused on the Macross Saga segment of the story.
The move to more inclusive pronouns may seem trivial to some, but representation matters in a huge way; assuming the gender of the reader can be alienating for some gamers, since the author's perspective could disassociate the reader from the material.
Also, it's a lot easier to use they/them pronouns when writing about people whose gender is not assumed, and much easier to read than the clunky "He/she/it" format that has been in play for decades.
SMG's Robotech role-playing game is scheduled for release in the second quarter of 2019, and will feature unique story points, 5 new Macross themed scenarios, and has an interesting and unique game mechanic in play.
SMG will also be providing backers of the monumentally catastrophic failure knows as Robotech RPG Tactics from Palladium Books in on a little bonus:
Wave 2 Backers from the failed Palladium RPG Tactics Kickstarter will be given, free, a complete box of Robotech: Ace Pilot board game with a direct purchase of the new RPG.
That's a pretty cool move for SMG to make, considering they had nothing to do with the mess Palladium made of their Robotech miniature game in the first place. And that was a crying shame, because those miniatures were gorgeous.
If you're curious as to why gender neutral language is important in our society, this article from Teen Vogue is a really great place to start. I think Yellow Dancer would appreciate the sentiment!
Enjoyed this article? Share it!