Survival Of The Fittest In The Intriguing Platformer 'Rain World'
When I get a game that has a unique and colorful style to it, I tend to get a little more excited about playing it. Especially when it's a platformer because then you're dealing with a company who took risks with a traditional format and attempted to make it their own. So when I saw this little gem from Adult Swim Games come around, I was curious as to how it would hold up both as its own game and as part of their catalog. Especially coming from an indie developer like Videocult out of Massachusetts where this is their first big title. So with that said, let's give Rain World a spin. Rain World puts you in control of a slugcat—that's not a typo, that's what your character is called. The platforming world in which you navigate in is a forest-like dwelling with other creatures. You are not on top of the food-chain but you're not at the bottom of it, either. Making your character both prey for larger animals while you're a predator on smaller animals. During a storm you become separated from your family and washed downstream in an area you're unfamiliar with. It's now up to you to explore this vast land and make your way back to your family. The controls are pretty easy to grasp on either keyboard or controller. You can jump, pickup, and either eat or throw something. You have a map to help you get around the level, but only in areas you've already been. You run through levels that are a combination of technology that has been left behind and rotted away and forest that has taken over, which leads to the obvious conclusion that you're on earth long after humans have died off and nature has adapted. As you make your way around you'll need to collect food to both stay alive and hibernate, which is a key element to making it through stages of the game. For a while you'll be followed by a yellow creature with one eye who acts as a helper to show you what to do as far as your primary goals, though there are secondary ones along the way. Rain World is divided up by days, and if you manage to survive a day you'll progress to the next period in time. There's a small clock in the corner that counts down how much time you have in a day until you need to hibernate and survive the next rainstorm that comes your way. The objective sounds simple enough, but you'd be surprised how hard it becomes to find shelter and keep yourself alive with enough food. A lot of areas are connected by a series of pipes that, if you're not paying attention, can become troublesome to find your way in. The ultimate goal beyond survival is to explore and find your way back to your family, but as you get deeper into the levels, you'll discover that task keeps getting further out of reach and you'll need to make wise decisions in order to get where you need to go. You'll run into enemies like crocsnakes who have various colors that show off how strong they are. They'll chase you down if they take interest in you, and their color will flash to show you how much life they have left. You can find objects to throw at them or use certain ones to aid you like slowing down time when you eat it to help you evade and defeat them. A nice bonus to the survival is that other animals don't like each other and will on occasion fight, giving you time to get away as they're distracted with more pressing matters. But sometimes the animals are just unfair and you'll run into many who will attack relentlessly without giving you an inch, and if you don't escape in a certain way, you're almost certainly doomed to be eaten and start the day over again. You'll also deal with a number of puzzles and hints of what's coming down the road ahead from your helper, which give you a preview of things to come to look out for, so it's not like you're charging in blindly. The game has a beautiful quality to the grime and decay that surround you. The pipe system is a lovely way of creating a transport to different areas and gives variety in way to approach different puzzles and areas. The enemies have their own awesome quality that make them both awesome to look at and hazardous to run into. There's a strange home-like feeling to everything that you walk around and through, as if you truly belong here and everything would be amazing if you had your family and nothing to kill you. It makes me want to explore more than find my way home. Rain World may have a couple issues when it comes to the enemies, but overall it's a lovely little platformer that gives you some challenges. The one major issue it has going for it is the loss of progress when you die, and I can see how it would turn people off from the game as quickly as they pick it up. I think the game is at least worth a shot to see how well you enjoy it, but I also acknowledge that it isn't going to be everyone's favorite platformer.
---
---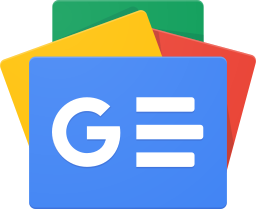 Stay up-to-date and support the site by following Bleeding Cool on Google News today!