To help psyche you up about buying Sword Art Online: Fatal Bullet, Bandai Namco have released this fresh new launch trailer for the game featuring content they haven't shown off before. While there's a lot to look forward to in this trailer, it's also a lot of nothing to write home about. While it shows off the newly revitalized tech of the Sword Art Online world and continues to present the argument of being a bigger deal ina virtual world than in the real world, the trailer feels more like a commentary toward futuristic first-person shooters like Halo or Gears Of War than it does about the discovery of the real world and the virtual world becoming one in the same to people.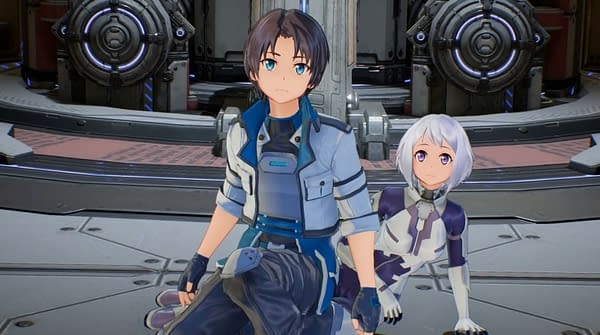 Don't get us wrong, this all looks lovely and fancy with lots of gunplay and sword fighting, which we're sure will bring in a lot of people to check the game out. But the trailer itself only shows glimpses of the fight sequences and the tactical strategy side of things, which is kind of a letdown because we were kind of hoping they'd show us a lot more from the game before release so there was a better idea of what you'd be doing. In any case, enjoy the trailer!
Enjoyed this article? Share it!