Tennis Action Comes Home with 'Tennis World Tour: Roland-Garros Edition'
If you're a big tennis fan, you're gaming life is about to get served.
Thanks, I worked all day on that.
Bigben Interactive, Maximum Games, and Breakpoint Games will be releasing Tennis World Tour Roland-Garros Edition May 20, 2019 on PlayStation 4, Xbox One, Nintendo Switch and PC.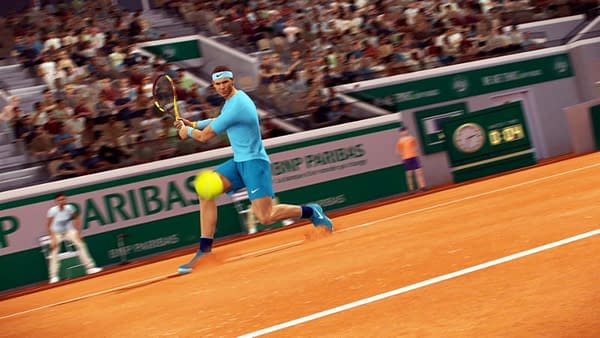 ……
Take on the role of a tennis star in
Tennis World Tour Roland-Garros Edition
Lesquin, May 6th, 2019 – This May, two major names in international tennis will be swelling the ranks of Tennis World Tour Roland-Garros Edition, bringing the number of ATP and WTA stars available in the game to 33.

Players can step into the shoes of Rafael Nadal, 11-time winner of Roland-Garros, and Kristina Mladenovic, a French player ranked amongst the top 50 in the world, for matches on the clay courts of Roland-Garros.

To achieve the level of realism players have come to expect, Bigben and Break Point studio used motion capture to record the signature movements of top players. This means you can experience Mladenovic's powerful serve and Nadal's looping forehand, along with the latter's unique serve preparation.

Tennis World Tour Roland-Garros Edition provides an optimized playing experience and even more content. On all types of surfaces, and especially on the legendary clay courts of Roland-Garros, players take on the biggest stars in world tennis, such as Rafael Nadal, Roger Federer and Gaël Monfils.

Tennis World Tour Roland-Garros Edition is the complete game, and includes:

32 of the world's best players, including Roger Federer, Rafael Nadal, Stan Wawrinka, Kristina Mladenovic and legends Andre Agassi and John McEnroe
Over 21 courts of every surface type, including the new main courts at Roland-Garros: Philippe-Chatrier, Suzanne-Lenglen and Simonne-Mathieu. Tennis World Tour Roland-Garros Edition gives players the chance to be the first to play on these courts in their finished state
The central court at the Mutua Madrid Open: "La Caja Magica"
A career mode that realistically simulates a player's career, with training, matches, qualifications and more
A new customization tool to create your own player from the ground up
An online mode with a Leaderboard and private matches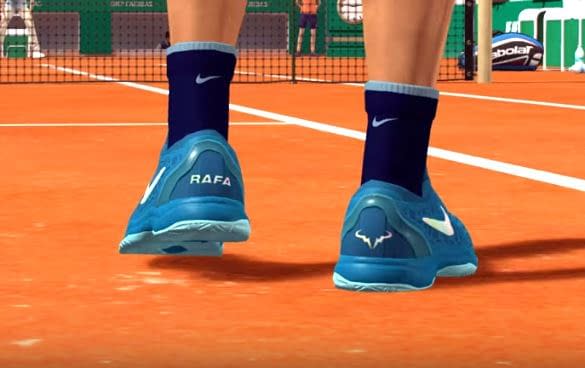 Sadly, there will not be a "Floor is Lava" setting, which is my go-to setting for sports games. The game does look like a lot of fun, though, and might get my mother-in-law to pick up a controller, since she wants to marry Rafa so badly. Here's the trailer: