Tera is Getting Another Console Open Beta this Weekend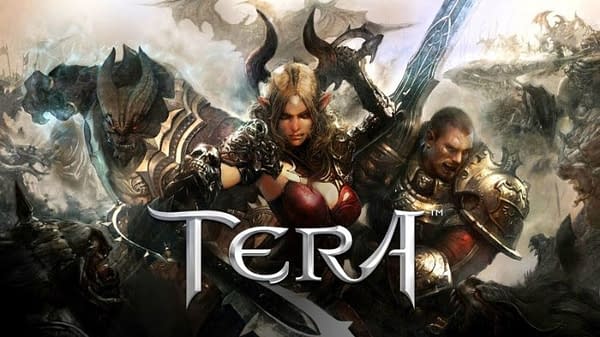 After a successful open beta last weekend, En Masse Entertainment is holding another test weekend for their free-to-play MMO Tera's PS4 and Xbox One ports. Tera will be open to the public again from Friday, March 16 at 6:00 AM Pacific through Saturday, March 17 at 9:00 PM Pacific. The beta will be open on both Xbox One and PlayStation 4 consoles, however it is available to participants from last weekend's test only. The game client is not available for new players to download at this time.
So if you missed out on the action combat fantasy MMO last weekend, you won't be able to join in on the fun this time around. If you did take part last weekend, the new beta has fixed quite a few bugs and has some new unique rewards to offer for those who take part in the scheduled stress test events.
Tera will be available on Xbox One and PlayStation 4 Spring 2018. You can check out some of the details for the second open beta below.
One of the biggest pain points was the lag and crashing when 200+ players were all in the same area at the same time. Velika, the first main city, was the most obvious example of a major choke point causing performance issues, freezing, and crashes. In order to address this issue, we plan on reducing the number of users per channel in crowded areas and increasing the total number of channels across all zones. Increasing channels does have a cost, but it is on the server side, not the client side, and we believe this will create a better overall experience. These changes will go into effect this weekend and we need your help to verify that they're successful.

We also fixed a handful of bugs that should improve your time in TERA this weekend:

Nearly all zones, including major towns, will now offer multiple Channels to switch between. To switch channels on PlayStation®4, press the Options button to bring up the main menu, then press Triangle. On Xbox One, press the Menu button, and then press Y.
Your UI will no longer close by itself when near other players using a pegasus or interacting with a teleportal.
Nameplates for players and NPCs will no longer disappear and force you to restart the client.
We are raising the level cap to 58! This means that not only will you have access to more areas and more dungeons, but if you achieve level 40 with any character, you will be able to access an additional class to play: the reaper!
General memory and stability improvements.
Your existing TERA client will update with the latest patch (available now!), and your Open Beta characters will remain playable for this test! (Please remember that we will still be wiping character progress before launch.)

Event Schedule

| Day | Time | Event |
| --- | --- | --- |
| Friday, March 16 | 6 a.m. PDT / 2 p.m. UTC | Open Beta 2 BEGINS! |
| Friday, March 16 | 4 p.m. to 6 p.m. UTC | EU servers: Stress Test! |
| Friday, March 16 | 4 p.m. to 6 p.m. PDT | NA servers: Stress Test! |
| Saturday, March 17 | 4 p.m. to 6 p.m. UTC | EU servers: Stress Test! |
| Saturday, March 17 | 4 p.m. to 6 p.m. PDT | NA Servers: Stress Test! |
| Saturday, March 17 | 9 p.m. PDT / 4 a.m. UTC on March 18 | Open Beta 2 ENDS! |

Rewards

Last weekend, you all unlocked three permanent masks by completing community challenges! These masks will be delivered to every player that logs in during the first two weeks of TERA's launch on PlayStation 4 and Xbox One.

All players that participate in Open Beta 2 will also receive an exclusive permanent Blue Angel Halo when the game launches. The Blue Angel Halo will also be delivered to all players who are logged in during the "Stress Test" events. We will distribute the Blue Angel Halo directly to the Item Claim of Open Beta 2 participants within the first two weeks following launch.