The Crew 2 just got a new update called Blazing Shots which brings in a new set of cars and conditions for you to race with. This update comes with the Elite Bundle 3, which features three exclusive vehicles for one month at a 20% savings. They are the Ferrari 599XX EVO (touring car), the Porsche Carrera GT (hypercar), and the Citroën GT (hypercar). Here's a little more info on the additions along with a trailer to show them off.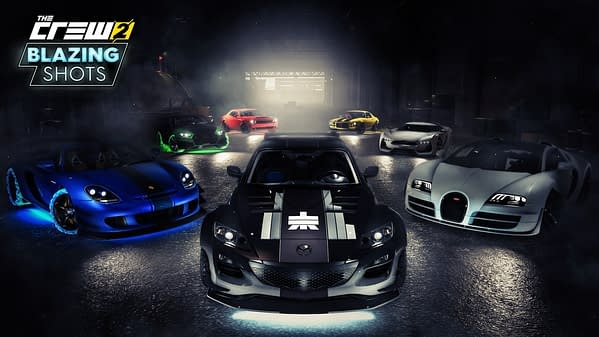 With The Crew 2 Blazing Shots, the competition intensifies with new and unique LIVE Summit events where players must reach the top of the leaderboard to win exclusive rewards based on their ranking. Players can participate in weekly PvE competitions where they can take on nine activities selected among the game's wide range of playgrounds and disciplines. Additionally, once a month, challengers can also take part in the Premium LIVE Summit that will reward the best competitors with a unique, special edition vehicle.

Additionally, new vehicles will be added throughout the coming months, including some of the most iconic cars ever created such as the Bugatti Veyron 16.4 Grand Sport Vitesse (hypercar) and the Mazda RX-8 (street race). To trick out the rides, a brand-new vanity category, Underglows, is now available, and 78 new vanity items will be added throughout the month so players can create a vehicle fit for a motorsports champion.
Enjoyed this article? Share it!