The Division 2's Next Update Scheduled to Boost PC Performance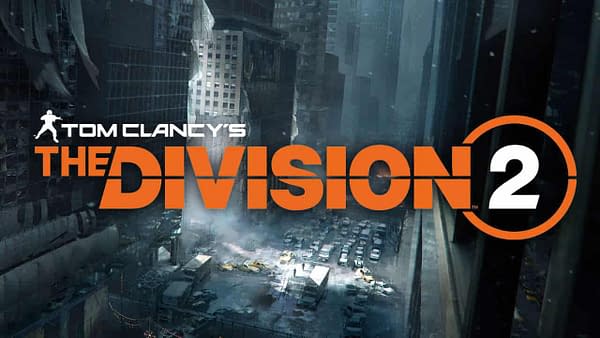 Tom Clancy's The Division 2 is slated for an update this week, patch 2.1, which will include some PC performance changes to deal with the DX12 crashes. Ahead of the patch, Ubisoft posted the preliminary patch notes which included a ton of changes coming to the game, as well as requests for DX logs from PC players experiencing game crashes.
The major changes coming with patch 2.1 are:
Crafting Bench

We have a fix for the bench not upgrading to World Tier 5 in the works.
This will also fix the issue for players that have their crafting bench stuck in different World Tiers.

Characters getting stuck

We are trying to reproduce this internally. If you have more information on the topic, please share it with us (e.g. if you're experiencing high latency).
We have one fix for players getting stuck in the revive animation.

Revive Hive

Made first improvements with TU2.
Another fix incoming to reduce more occurrences in 2.1.
We'll apply more fixes in the future as needed.

True Patriot

Fix coming to address the two piece gear set bonus of True Patriot not working.

Henry Hayes

We re-escalated Henry Hayes not being available for some players. This has been hard to fix for us and while some occurrences have been resolved, we continue to work on this

Gear dropping below 500 gear score:

This was intentional but after hearing player feedback, we will look into potential changes in the future.
We understand that this concept is not working for everyone, and that the expectation is to always get max level gear score.
We know there are some things that are especially disappointing (e.g. crafted exotics or brand items).

Talents:

We want to give you a heads up that we're looking at the performance of talents and have identified some that are too strong and some that are not popular because they are too weak. We will provide nerfs and buffs to talents in an upcoming patch. The goal here is also to allow you to choose the talents you want to play, without heavily increasing your time to kill. The changes to NPCs we're talking about below will help with this, too.

Unable to leave Dark Zone:

This seems to be happening if you join a DZ session of a player that has not finished the DZ intro mission.
We had a fix for this go live with Invasion: Battle for D.C., which helped in some occurrences.
We're working on another fix that should resolve this problem.

PC Performance:

We're having difficulties reproducing some of the issues players are reporting so please send us more information:

Always send us DXdiag of your system.
Be precise with details when the performance issue is appearing.
NVIDIA will be providing new drivers that should help with the DX12 crashes.
You can read the full patch notes here.