Mouldy Toof Studios released new info this week for The Escapists 2: Pocket Breakout as it will come to iOS and Android on January 31st. The game is being released by Team17 as you're basically getting the complete game that is on PC and console, but with a few changes and additions that will make it somewhat unique to the mobile experience. Here's a few more details of what the mobile version has in store!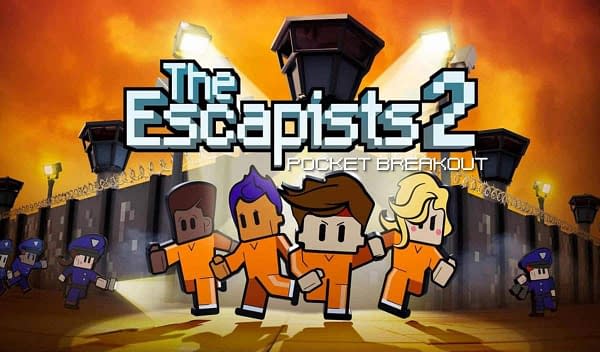 The Escapists 2: Pocket Breakout features:

Five, handpicked sandbox prisons to escape from! Break out from minimum security penitentiaries like Centre Perks or for the more hardened criminals Rattlesnake Springs!
Local multiplayer for up to 4 players
New ways to escape
Customise your con with new customisations to create your perfect prisoner
Buy, barter and beat your way to acquiring the much-needed items to create dozens of crafting combinations to aid your escape!
Put the craft in crafty! Scheme, sneak and traverse through prison life. Forge friendships, pull the wool over guards' eyes as you use your skills and wits to plot your escape!
Blend in to bust out, prison life is filled with routine, make sure you attend roll call, clock in for your job and remain under the radar! If you have the time, learn a hobby or even join a band…
Enjoyed this article? Share it!