11 Bit Studios have finally released the first proper expansion for Frostpunk this week, as players will be diving into The Rifts with their season pass. The expansion pack will give players a brand new map to the Endless Mode, which will utilize new gameplay mechanics to bridge the rifts to access new areas, essentially expanding your city in new forms and avenues. You can read more about it below as well as check out the awesome trailer for the expansion.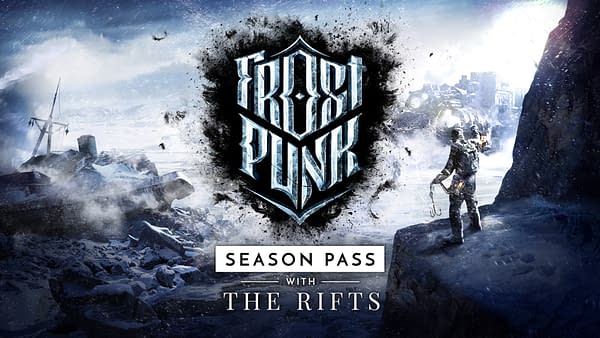 The Rifts is available on its own for the price of $4.99, but take note that it's only the first expansion pack from the entire Season Pass for Frostpunk. Players who purchase the Season Pass will receive The Rifts for free and gain access to two major upcoming expansions packs:

The Last Autumn (Q4 2019) – 11 bit studios vastly expand the Frostpunk universe by introducing a brand new scenario along with all-new game-changing mechanics and unique architecture, while also broadening the game's lore and narrative.
Project TVADGYCGJR (2020) – This mysteriously titled expansion (Can you crack the code?) will be coming in the early months of 2020. Scouts from the city of New London are on the hunt for information and their safe return is expected at the launch of The Last Autumn. Stay tuned to find out more!
Enjoyed this article? Share it!