The Free "BurgerTime Party" Demo Is Back In The Nintendo EShop
Some cool news for BurgerTime fans as the game BurgerTime Party for the Nintendo Switch has a free demo back up in the Nintendo eShop. The demo will give you a chance to play one of four different modes. The arcade classic single-player "Solo Burger" mode, "Main Burger" mode for 1-4 players, the PVP "Battle Burger" mode, and the arcade-style "Challenge Burger" mode. And if you like the game after trying it out, they're offering 30% off it until January 16th. Here's some added into on BurgerTime Party.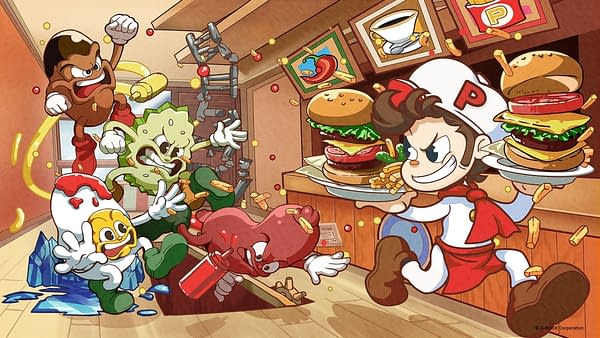 Chef Peter Pepper and the Food Foes return to serve up a fresh look and tons of new gameplay in this tasty reimagining of DATA EAST's 1982 arcade classic! After firing up the grill for some action, new modes and items will have modern chefs thinking outside of the bun to solve bite-sized puzzles like crumbling floors, oil spills, and freezing ladders, all while evading edible enemies both old and new. Local multiplayer lets 2-4 friends cooperate as cooks or compete as cuisine across 100+ stages that will keep the fun from getting stale long past Mr. Hot Dog's expiration date. Now, let's get cooking!