The Future Is Hacked & It Always Rains: We Review '>observer_'
[rwp-review-recap id="0"]
I have a passion for futuristic cyberpunk stories where the mind and the machine meet. Blade Runner, Ghost In The Shell, Ex Machina—all of these have a soft spot in my heart and eventual hard drive sitting between both hemispheres of my brain. So when a game developer decides to make their own version of this concept, I adore checking the game out in full. Today I got a chance to explore Observer (which is how we'll refer to it in this review since the actual title is ">observer_") from Bloober team and Aspry Media.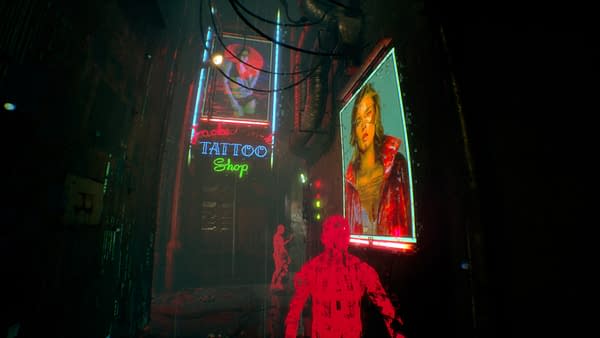 Observer takes place in 2084, as you take the role of a detective named Daniel Lazarski who works in some of the rainiest and depressing streets of future Poland you'll ever see, with the voice of Rutger Hauer. (Yes, they totally snagged a Blade Runner actor for this!) He works for the current Polish government as part of their police force, in a world where many have died either by the colossal war or from a digital disease that for a time killed people with augmentations. The company Chiron rose to power because of these tragedies and now makes basically everything technological in the world. As a detective, you take jobs from a source at Chiron to earn your living, which often has a lot to do with cyber crimes.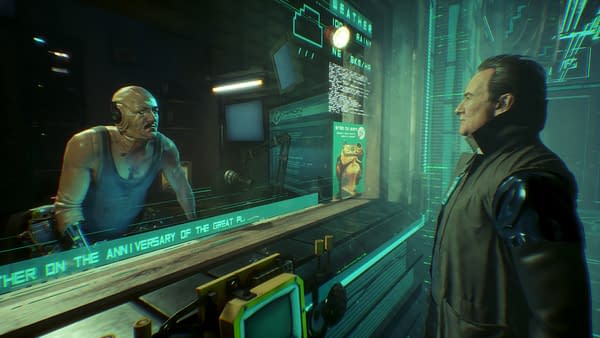 The name of the game comes from the job Lazarski does. He is an Observer, who uses his tech to hack into the minds of the living and deceased to put clues together and figure out the crimes he is tasked with solving. Essentially, the game will have you acting as a cybernetic Batman in the truest form of being a detective, working what would be Gotham if that world were high-tech and devastated by war. You'll talk to people to get information, inspect items to find clues that are both technological and biological, hack into minds to get details and memories, and use all of that to determine what happened and move the story along.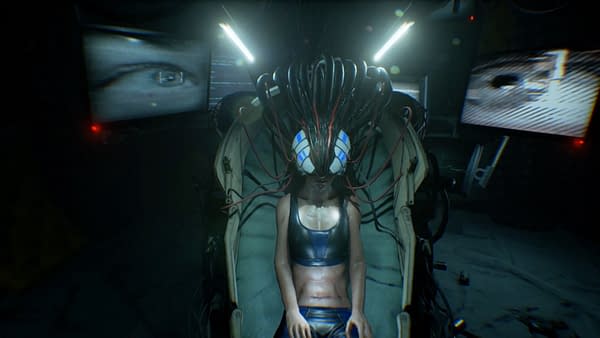 What sets this game apart from others in the genre is how the story is manipulated through your observations. The slum in which you're examining becomes the heart of the investigation as you learn that not everything is as it seems. The freakiest part to all of this is the memories and how they both inform and play tricks on you at the same time, making you guessing what you really just witnessed. This game will tug at your mind and intelligence as you're given horrific dreamscapes to walk through and make some collective sense of. You'll feel exhausted but compelled to see what happens next, and that's one of the best hooks a game can give you.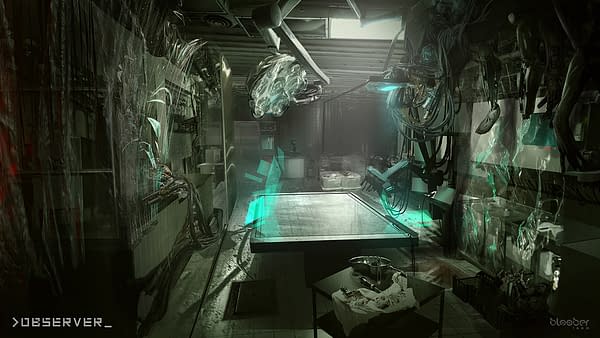 This game has the edge of Silent Hill type paranoia as you walk down dimly hallways, hearing all sorts of noises and seeing different kinds of imagery that will make your blood run cold. Observer does a fantastic job of making you feel uneasy, from the way you open doors to the way you walk around. There is no comfort here, and that is the true terror to the game. There are som sequences to this game that just don't fit the tone and can take you out of it for a bit, but those moments are brief and can be shaken off the minuet you move into the next area.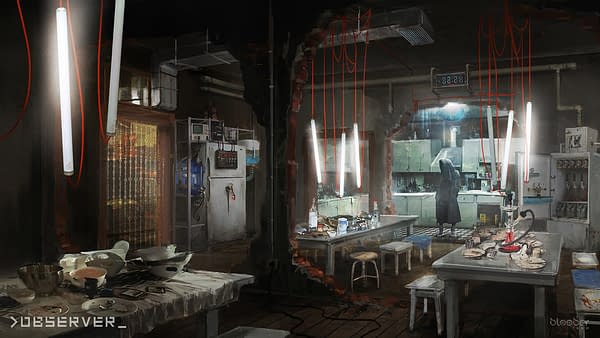 One of the best details to the game that may get overlooked is the attention to the story for everything. Each apartment you walk by, every character you interact with, even the weird robots you will encounter—everything has a personality and a purpose. From the guy ranting about having a religion free of augmentations to the woman yelling at her television to the abusive couple who seem to find company in misery. Everyone here has a place and it feels like a dozen different writers contributed to this to make the world feel whole.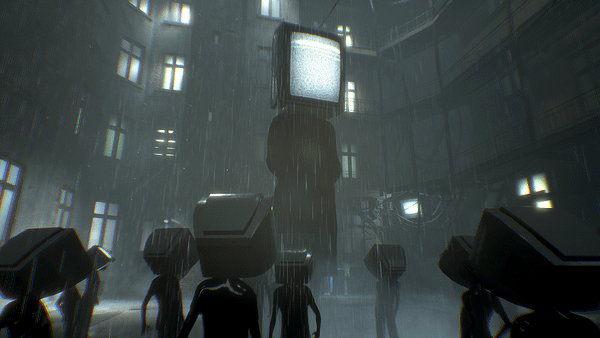 Observer is the best kind of game we could have gotten for the genre. There are no complaints on my end, only subtle things I wish were changed or maybe left out because they didn't further the story. But even with those moments here, I didn't feel like I lost anything or was distracted from the main plot. This game had a purpose, it had reasoning, and it had closure I could accept even if I wasn't happy with it. This is a benchmark game on the genre of cyberpunk and it should not be ignored. Anyone who loves these kinds of stories where we're slowly losing our humanity and falling deeper into the technological well will love this game. It's the best kind of storytelling for both sci-fi and horror fans, and it needs to played.
[rwp-review-ratings id="0"]
[rwp-review-form id="0"]