The King Of Fighters XV Season 2 Will Launch On January 17th
Get ready for a new season of content for The King Of Fighters XV, as SNK will add a new character and more next week.
---
SNK revealed new details for The King Of Fighters XV Season 2 as the company will launch it on January 17th. A few new additions will be coming to the game right out of the gate, including the addition of a new roster member in Shingo Yabuki. Shingo has been a part of the series off and on, but now we get him back for this edition, still wearing that ugly track suit. You can check out the latest trailer for him down at the bottom.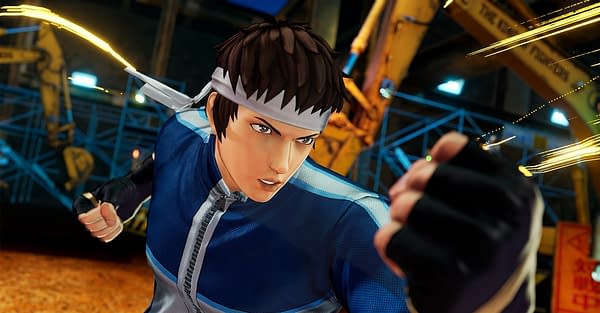 SHINGO YABUKI
Shingo is a young man who became empassioned by Kyo Kusanagi's strength and all but forced him to become his martial arts master. For Kyo, however, he looks at Shingo as his passive assistant, and treats him as such. Recently, Shingo has been gaining Kyo's approval and seems to be making steady progress as a fighter, albeit little by little. His adoscelent approach to life gives him a personality liked by many. Shingo is voiced by Takehito Koyasu.
The King Of Fighters XV – Season 2
In addition to Shingo, several DLC characters are going to make an appearance in the The King Of Fighters XV in 2023. Kim Kaphwan is scheduled to appear in spring, while Sylvie Paula Paula, Najd and two unannounced characters are going to join the fray in summer 2023. A special Fighter Pass will also be available to purchase, which includes all six DLC characters for Season 2, including Shingo Yabuki. To coincide with the start of Season 2, an update will be added to refine all the characters in the roster. Additionally, on January 17, 15 staff roll songs from previous mainline KOF titles will be added free of charge to KOF XV's DJ STATION, which allows players to customize the BGM during their matches with their favorite songs. More songs will be added in the future.