Dungeon Crawling with Hell's Demons in The Lost Child
Another game from the NIS America library that we got a preview of over at PAX East was The Lost Child, which will eventually be coming out in June 2018 as well. While a lot of the story was kept vague to use for the purposes of not spoiling anything, it was very clear that the game had a lot to do with the battle between Heaven and Hell. It doesn't say either of those two entities directly, but refers to a lot of the people in the game as either angels or demons.
This game is half story/half dungeon crawler — you will spend a lot of your time exploring around Japan talking with people to get information on crazy places where demonic activity may be happening, and then heading over there to do a classic old-school dungeon exploration model where you move one square at a time to either run into danger, pick up treasure, or open a door.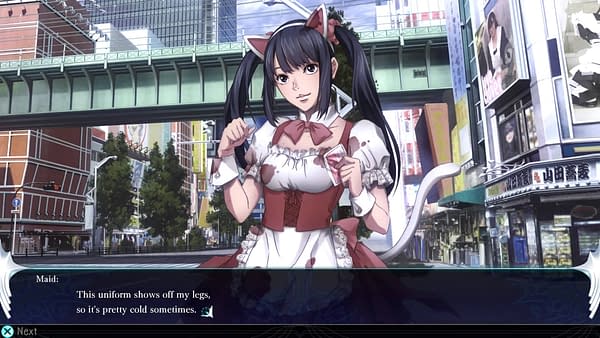 The game has a lot of fun and interesting things going for it and gives absolutely no pretense to the idea that you're still working with the usual anime-driven storylines you'd find in these kinds of games where still-frame figures talk to you with text along the bottom. The story for us was actually intriguing, and we look forward to playing it when The Lost Child releases on June 19th for PS4.