Some cool news from Square Enix and those who love TCG's as the Final Fantasy Trading Card Game just got the latest set, Opus X. The new set arrives for players to take advantage of the cards just before the upcoming FFTCG 2019 World Championship. Which will be held at the Hilton LAX in Los Angeles on November 23rd-24th. The set introduces the new keyword "Damage," which casts unique effects once a player has taken a specified amount of damage. A whole new set of tactics for people looking to play the long game. You can read more about the set below.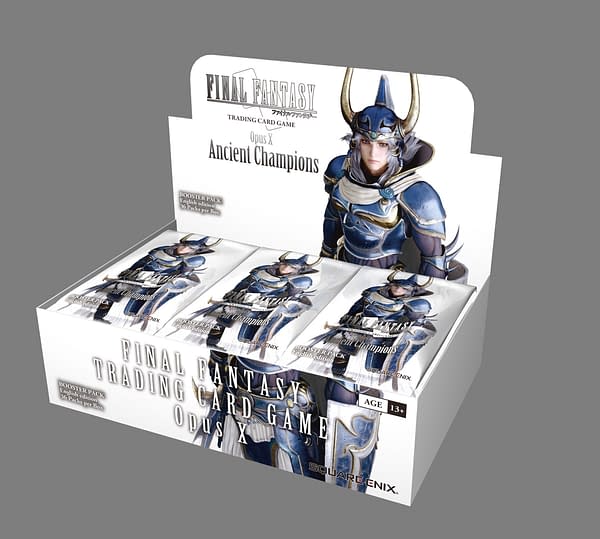 Opus X also enhances the play experience and collectability of the FFTCG, featuring popular characters from titles such as Final Fantasy III, XI, XII, Brave Exivus, and more. The set features exclusive, original art from Final Fantasy series veterans, including:

Ryoma Ito (Final Fantasy XII Revenant Wings, Final Fantasy XI)
Yasuhisa Izumisawa (World Of Final Fantasy)
Rubi Asami (Mobius Final Fantasy and original versions of classic Final Fantasy jobs)
Isamu Kamikokuryo (Final Fantasy XII)
Toshitaka Matsuda (Final Fantasy III)
Akira Oguro (Final Fantasy IV)
Enjoyed this article? Share it!