The "Link's Awakening" Dungeon Builder Is A "Mario Maker" Concept
If the Dungeon Builder section for The Legend Of Zelda: Link's Awakening had a familiar vibe to it, it should. It was a Zelda Mario Maker idea. In a new article from IGN, Zelda producer Eiji Aonuma talked a little about the new addition to the remake. Apparently, Shigeru Miyamoto had made a request as to whether or not they could do a Zelda-version of Mario Maker, where you could build your own old-school dungeons.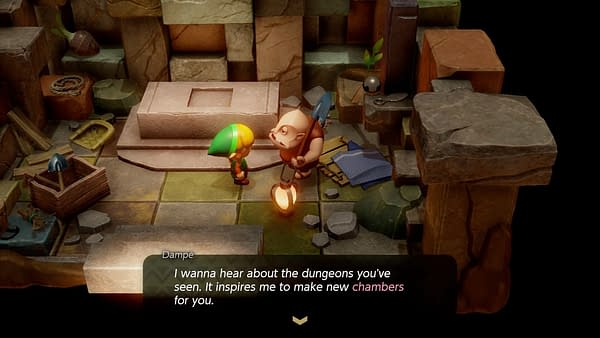 "I talk to Mr. Miyamoto regularly about 'the next Zelda game,' and one time, he asked me if I could come up with a game that features Super Mario Maker-like gameplay, but for Zelda," Aonuma said. "We talked about how a game like this for Zelda would have dungeons, but it's generally quite difficult to devise the logic needed to solve them."

Because of that inherent difficulty, they thought about how to take the spirit of that gameplay and create something more approachable for audiences.

"So we gave some thought into a more approachable style of play where you have to think about how to arrange parts that already have a solution to create a single dungeon, instead of allowing players to create complex arrangements like in Super Mario Maker 2, and that's how we created the Chamber Dungeons for this game," he explained.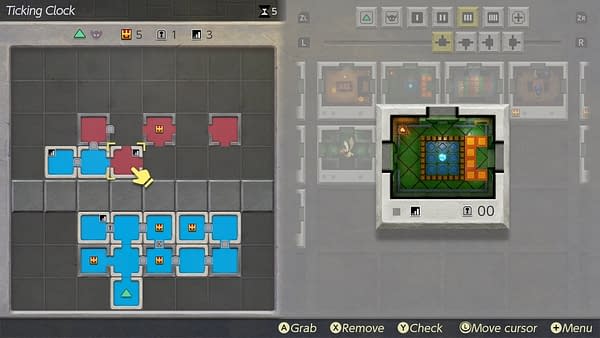 It's pretty interesting to know that at the time people were asking if Nintendo would ever make a Zelda-style game like Mario Maker, the company was exploring just that. And because of it, we got a remake of a classic title. Now… if it worked that well for Link's Awakening, maybe we should start screaming for a Metroid level creator game.