Some interesting news came out this week about a fine the Overwatch League issued on a player for a leak they made while not in the league. Former retired player Baek "Fissure" Chan-hyung announced he was returning to the League and would be joining the Vancouver Titans. Fissure had previously played for the Seoul Dynasty, and before that, the Los Angeles Gladiators and London Spitfire. He had retired from league play for unknown reasons back late June 2019, and while he was gone, he decided to let go of some information the League was keeping secret from the public. According to Dot Esports, he leaked that the 2-2-2- lock rule would be coming to Stage 4 of the game. That information was meant for league officials and players only at the time, as the Overwatch League was still in the middle of Stage 3.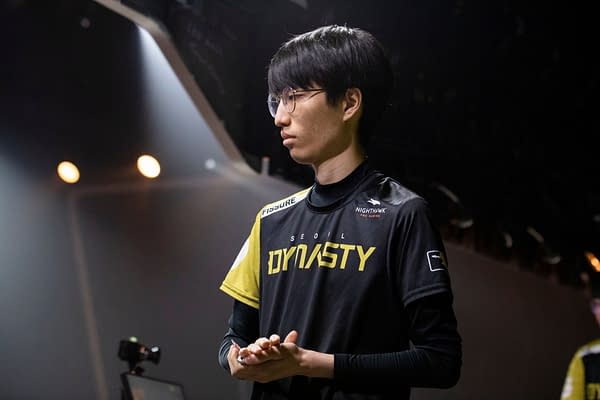 Upon Fissure announcing he was on the way back, League officials decided to slap him with a $3,000 fine for the infraction. As you can see from their official Discipline Tracker, the fine was almost immediate upon his return as it was issued on November 26th. While the fine is new to us, Fissure said during a recent Twitch stream that he was fined clear back in July and that he had already paid the fine. It was only made public upon his return. Still, an awkward way to welcome someone back into the league. The Overwatch League is currently in its off-season as we wait for an official 2020 schedule to be announced.
Enjoyed this article? Share it!