The Skylia Prophecy, A Sidescroller Game, Available For Preorder
Indie studio 7 Raven Games has announced that The Skylia Prophecy, their upcoming sidescroller role-playing game, is available for preorder now on the Nintendo eShop and the Microsoft Store. Interested players can find these games for the Nintendo Switch and Xbox One consoles at a 20% and 15% discount, respectively! While there is no preorder available for the PlayStation Store, the game will launch on all aforementioned consoles, including the PlayStation 4, on Friday, April 23rd.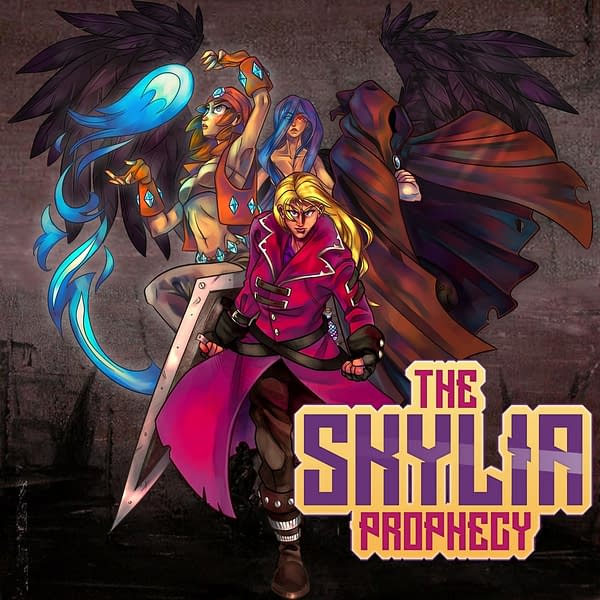 The Skylia Prophecy is billed as a pixel-art based, retro-like "Metroidvania"-style game, according to the developer. In the game, which takes place in a fantasy medieval world, players follow the story of Mirenia, a heroine who has unleashed a deadly evil and must quest to stop that same threat from destroying all she holds dear.
According to the press release by 7 Raven Studios:
The Skylia Prophecy is a story-driven, side-scrolling action RPG set in a medieval fantasy world with more than a dozen locations. Lead Mirenia in a quest to vanquish the evil she unleashed and upgrade her with a level and magic system.

The Skylia Prophecy features 3 difficulty levels, multi-language, and vibration support. Battle hordes of monsters as you fight against powerful bosses in ancient dungeons and solve exploration-based riddles.
Key features for this game include:
Story-driven, side-scrolling action RPG set in a medieval fantasy world
Upgrade Mirenia with a level and magic system
Over a dozen different locations
Beautiful pixel-art
Story-driven exploration
Atmospheric Music
Challenging and complex boss battles
3 different difficulty settings
Enabled vibration
Multi-language
You can find the trailer for The Skylia Prophecy in the YouTube video located below.
Are you interested in The Skylia Prophecy by 7 Raven Games? Let us know what you think of this game and other "Metroidvania"-style games in the comments below!