They Might Be Giants Get a LEGO Ideas Pitch for BrickHeadz
One of music's longest-running bands may be getting a LEGO set down the road. That is, if enough people vote for them to receive it. They Might Be Giants have been around for over 35 years, still making some of the best alternative music around and having an influence on musicians and geeks over a couple generations. One of the few frontiers they haven't conquered yet: the land of LEGO. That might all change after a fan submitted a design for the duo to be made into BrickHeadz on LEGO Ideas. The complete set would be of John Flansburgh, John Linnell, and a small blue canary as a reference to their hit song "Birdhouse In Your Soul".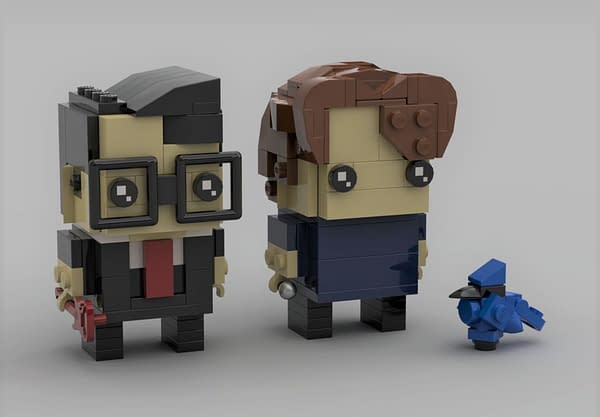 If you're not familiar with LEGO Ideas, this is basically a place where fan-made ideas could turn into real LEGO products. Fans can submit their idea and go through a process that includes a popular vote to get them made. The TMBG set has made it to the voting process, in which they need to get X amount of votes to prove there's an audience out there willing to buy them if made. On November 13th the idea got 100 votes and earned an extra year to gain more interest, which you can do by clicking this link to support it.
We should note that not every campaign succeeds, like the MST3K one that had such promise earlier this year. And just because a campaign is a success doesn't mean they will automatically get made. Often with personalities or IPs not owned by LEGO, the company has to discuss using imagery in order to make it happen. But since the band promoted it on their own Twitter account today, we can't imagine they wouldn't be down to be made into LEGO figures.