Final Fantasy VII fans are going to get a small taste of things to come as Tifa Lockhart will join the roster of Dissidia Final Fantasy NT. Square Enix made the announcement this week by releasing a short trailer of the character, but so far, we've only seen a Japanese version. The character will be added to the arcade version of the game on June 27th, and the PS4 version on July 3rd. Right now the character is only getting her original costume from the game, but will eventually be receiving her outfit that you get in Advent Children and the Kingdom Hearts series.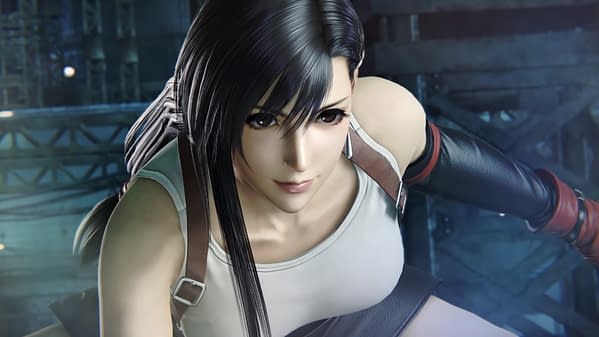 As you can see from the look and animation, this look falls in line with the Final Fantasy VII remake art, so while it may not be the finished deal, you're getting a good look at to how she'll be present in that game when it's finally released. For now, kick back and enjoy the trailer as we wait for her to make an appearance.
Enjoyed this article? Share it!