TimeSplitters Looks to Finally Be Making a Return After IP Changes Hands
Koch Media has purchased the rights to TimeSplitters off of Crytek, and it seems like steps are afoot to get the IP moving again.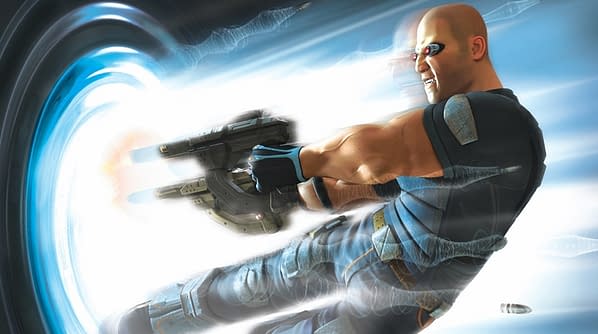 TimeSplitters has a very fond place in my heart. The games were wonderful first-person shooters and remain some of my favourite local multiplayer experiences ever. It was fast, wild, and had a frankly absurd amount of customisation and characters to play with. Also, with the third and final game in the series, TimeSplitters: Future Perfect, it finally got a great campaign too. That was 13 years ago though. While there have certainly been rumours of a revival (as well as a lot of hopes), nothing has ever materialised from Crytek, who acquired the rights when they bought developer, Free Radical.
Well, for those of us who have waited for nearly a decade and a half, this is exciting news. It's been announced that Koch Media has bought the rights to the game, allowing them both to make new games as well as rerelease old ones. It doesn't look like the team is hanging around either. Koch Media's Klemens Kundratitz said in a press release (via GamesIndustry.biz):
We are hugely excited to have acquired Timesplitters. The original games gave fans a massive content offer and provided a pure and genuinely fun arcade shooter experience. We have many fans of the Timesplitters series among our own staff who are passionate about creating a product that will thrill today's gaming audience.
This really is exciting news. Koch going out and saving the TimeSplitters brand shows that they are obviously eager to get out there and make moves with it. It's clear that they are "creating a product", and that is exciting. The real question now is what does TimeSplitters look like in 2018? For that, we are going to have to wait a little longer, but I and I'm sure many others will be waiting with high hopes.