We had a moment to visit with tinyBuild Games at PAX West 2019, and while they had a lot to show, we checked out one game in Not For Broadcast. The game works a little like Five Nights At Freddy's, but without the horror element. You are the master control room operator of a local television station. It is your job to broadcast the right news, commercials, PSA's, interviews, the camera takes, and more. You'll be given a set of instructions from the director of the station and will have to follow them too the letter in order to have the best broadcast possible. Oh, and you'll be dealing with timings, broadcast interference, and the occasional random problem.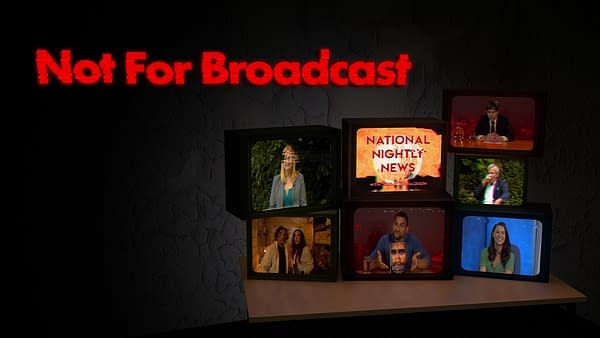 This game immediately attracted me, partially because I have previous broadcast experience in radio and TV. So for myself, in particular, this was a walk in the park with a lot of old knowledge that is pretty much useless except for here. I managed to get a particularly high score as I was working the demo, and even had commentary for the person running the booth about what was accurate and just plain silly. But in the end, I truly loved this experience and had a lot of fun playing it. Not For Broadcast is set to be released on Steam for PC on November 26th.
Enjoyed this article? Share it!