"Tom Clancy's Ghost Recon Breakpoint" Gets A New PC Trailer
Ubisoft has released a new trailer for Tom Clancy's Ghost Recon Breakpoint, this time focusing on the PC end and showing off what it has to offer. Basically, this is their way of showing off the game on the PC engine and what it can do, plus all the small features we didn't know about before. While there's nothing new added to the trailer we didn't know before, the text in the YouTube link reveals more about the story to a degree, which we have for you below. Tom Clancy's Ghost Recon Breakpoint will be released on October 6th.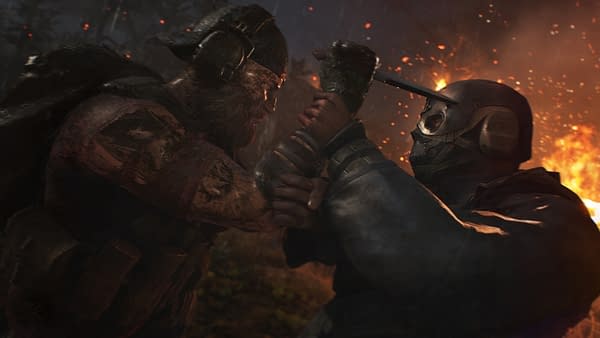 DISCOVER A MYSTERIOUS AND DIVERSE ARCHIPELAGO
Explore Auroa, home of the Silicon Valley giant Skell Technology, both on- and off-road, in the air, on land, and at sea. Immerse yourself in a mysterious place where the most architecturally advanced buildings meet the wildest and most untamed nature. From the highest fjords and snowy peaks to the deepest swamps, meet different factions – from Skellers to Homesteaders to Outcasts – that will impact your mission. What happened to Jace Skell? Who is pulling the strings? Find the truth and clear the plot!

TAKE DOWN YOUR EX-BROTHER-IN-ARMS
Face your toughest enemies, the Wolves, a lethal ex–US military unit gone rogue, ready to use the most effective killing machines to take you down. The Wolves used to be you. They have the same training and experience as you have. They have seized the archipelago of Auroa, taking control of the most important resources of the island: the drones. And they are led by your ex-brother-in-arms, Colonel Cole D. Walker, so you will have no choice but to confront your former teammate.

LIVE THE LIFE OF A TRUE GHOST STRANDED BEHIND ENEMY LINES
Test your survival skills and adapt to the varied terrains of Auroa. Steep slopes, accumulating injuries, and fatigue are the new challenges for you to tackle. Set up a camp with your teammates, manage your equipment, class, and weapons in your bivouac, and fine-tune your strategies. If you're wounded in battle, you'll have to crawl to the safety of cover to heal yourself, or if a teammate goes down, you'll need to pick them up and carry them to a safe place before treating their injuries. Use new tools, like the mini drone, that will allow you to sync shot several targets, even in solo.