You had to know that when Tony Hawk's Pro Skater 1 + 2 was announced, a bunch of new skaters would eventually be added to the mix. Today it was announced by the devs at Activision that eight new names would be added to the roster! Those people include Nyjah Huston, Leo Baker, Leticia Bufoni, Aori Nishimura, Lizzie Armanto, Shane O'Neill, Riley Hawk, and Tyshawn Jones. You can check out a video and screenshots of them below doing their thing in the game. No word on whether or not the company will add other legendary names to the game who have been in the previous games or if new names are on the way yet. But it looks like it's on its way to having an impressive selection.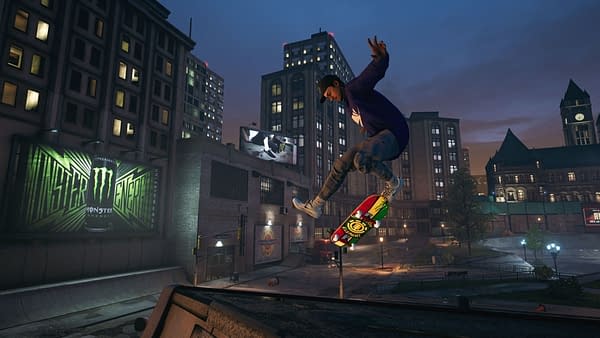 "Modern-day skateboarding originated from a generation of skaters who grew up playing the original Tony Hawk's Pro Skater games," said Michelle Bresaw, Vice President of Product Management and Marketing at Activision. "The world-class pro skaters we're adding to this remaster took the tricks and combos from the videogame and made them possible in real life. We're proud that the remaster will represent the skate culture landscape today with a diverse roster of skaters that will appeal to any gamer."

While some of the new pros have appeared in past Tony Hawk's Pro Skater games, Tony Hawk's Pro Skater 1 + 2 will mark the first time that they will grind, ollie and kickflip in the first two games from the franchise. Tony Hawk's Pro Skater 1 + 2 remasters the first two games in the Tony Hawk franchise into one awesome package. The game will blend all the original levels, old-school tricks and more that gamers remember with beautifully recreated levels to provide fans with stunning gameplay experiences. The game will also integrate fan-favorite features from games across the entire original franchise, not just the first two games, including revert, lip tricks, wall plants and original multiplayer game modes, both online and for local couch play. Create-A-Park, featuring a robust editor to enable new ways of customization, and Create-A-Skater modes are also back with the remaster! Players will be able to share parks online with friends and outfit skaters with customization options.
Enjoyed this article? Share it!