The Knights of Unity and All In! Games have finally released a proper reveal trailer for their upcoming multiplayer co-op title Tools Up. We've been seeing images from the game for a little bit now, as you play as a group of people renovating an apartment together at the same time. But this is the first real footage we've seen of the game outside of conventions. Enjoy the trailer and the mayhem as Tools Up will be released for all three major consoles sometime in December.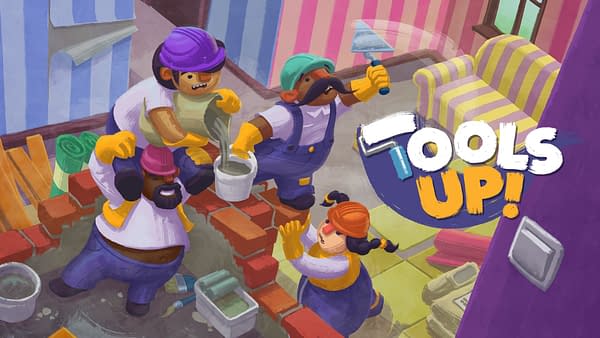 Assemble up to four friends and race against the clock to move and renovate an apartment. Will they still be your friends afterward? Who's to say. But hey, at least you all spent some quality time together as you tear down walls, lay tiles, and throw tools to each other, hoping to not make it messier than it was before.

KEY FEATURES

Goofy, lovable, diverse cast of characters.
Fulfil the blueprints… or don't! Design the apartments of your dreams.
Throw things to people across the room. Heck, throw people across the room too!
Rich and varied props, environments, and weather.
All levels unlocked in Party Mode.
Enjoyed this article? Share it!