Publisher Kalypso Media and developers Limbic Entertainment announced today that Tropico 6 will be coming to the PS4 and Xbox One. The game has basically been a PC exclusive up until this point, but now we know the game will come out for consoles on September 27th. No word yet as to why there wasn't a Nintendo Switch version included in the mix. The Xbox One version is available now in Game Preview as we speak, which got a massive update with some bug fixes to boot. Here are all the features available in the game, per the Microsoft Store.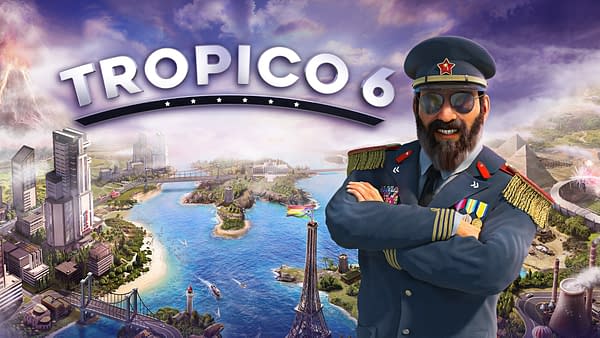 • Play on large archipelagos for the first time in the series. Manage multiple islands at the same time and adapt to various new challenges.

• Send your agents on raids to foreign lands to steal famous landmarks and add them to your collection.

• Build bridges, construct tunnels and transport your citizens and tourists in taxis, buses and aerial cable cars. Tropico 6 offers completely new transportation and infrastructure possibilities.

• Customize the looks of your palace at will and choose from various extras.

• Tropico 6 features a revised research system focusing on the political aspects of being the world's greatest dictator.

• Election speeches are back! Address the people and make promises that you can't possibly keep.

• Tropico 6 features cooperative and competitive multiplayer for up to 4 players.
Enjoyed this article? Share it!