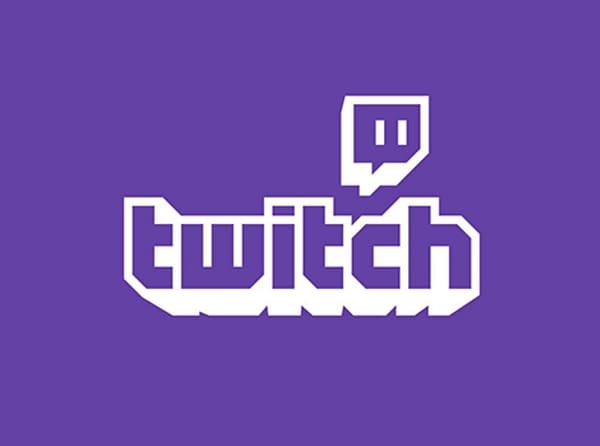 Voice actress, musician, and Twitch Partner Elspeth Eastman used her Twitter feed yesterday as a platform to call out sexual harassment perpetrated by fellow Twitch streamer Drocho16. Eastman asserted that her motives were to emphasize how dehumanizing his behavior was and to alert her followers and friends because she would be "concerned to have this individual in any of my friends' communities."
Eastman alleges that Drocho16 drunkenly cornered her and repeatedly tried to kiss her over the weekend. "This weekend, a person who goes by Drocho16 on Twitch drunkenly cornered me in a hotel bathroom and kissed me repeatedly without consent. At the time, it was so jarring that I didn't know what to do, but I wanted to express how dehumanizing that felt," she typed.
I was with him due to hanging around other friends all weekend, but it was very much forced to avoid confrontation and I wanted to bring awareness. Thanks for reading and looking out for others.

— Elspeth Eastman (@ElspethEastman) June 10, 2018
In response to questions on his own feed, Drocho16 released a statement admitting to the incident.
That statement read, in part:
"I understand that I put them in a very uncomfortable position by doing what I did. Clearly I was 100% in the wrong and all that is being said to me is completely deserved. I apologize again for the inappropriate behavior."
Drocho16 has since taken down his Twitter account which released the statement, and his Twitch account has been de-activated.
His apology has been saved as a screenshot however.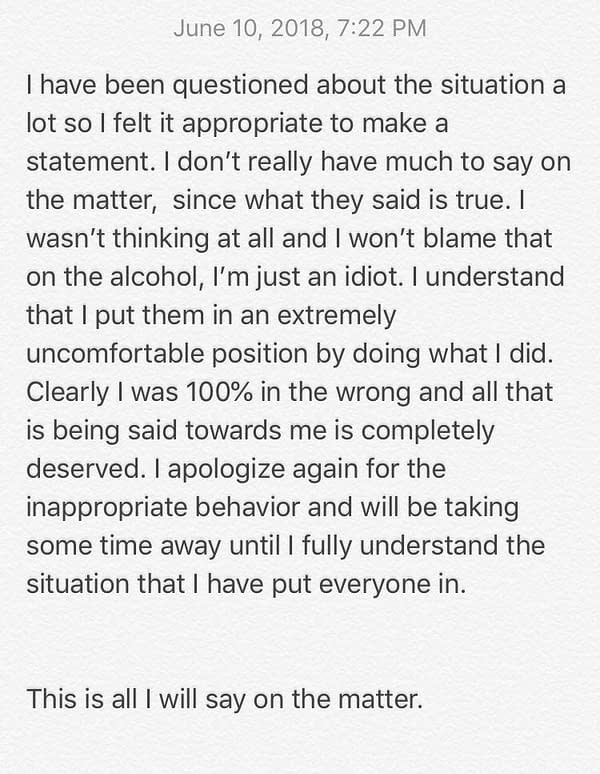 Eastman has since assured all of her fans that she is "doing fine" and that her intention was to use the experience to "embolden/assure those who have gone through similar situations."
Thank you so much to everyone who has reached out with support. I promise I'm doing fine! My intention was to recall the experience and embolden/assure those who have gone through similar situations that it's a discussion worth having. <3

— Elspeth Eastman (@ElspethEastman) June 11, 2018
Enjoyed this article? Share it!