Ubisoft released more details today on For Honor's upcoming Season 3 for Year 3, including a brand new hero on the way in the form of the Jormungandr. The next season also comes with a brand new Breach map called Storr Stronghold that you can explore, as owners of the Year 3 pass will be able to play on the map and as the Jormungandr starting August 1st at 12pm PDT. Everyone else will be able to gain access to the new hero on August 8th at 11am PDT for 15,000 Steel. You can watch the preview trailer below, and if you'd like a more in-depth look at everything, there will be a special For Honor Twitch stream on Thursday, July 25th at 9am PDT.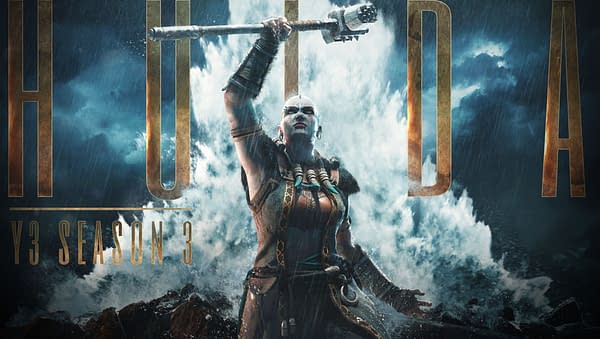 The Jormungandr are Viking sectarians who wear their devotion to the Great Serpent, after whom they are named, on their scarred bodies. Led by Hulda or Gretar, respectively the female and male version of the New Hero, the Jormungandr aims at crushing the weak before Ragnarok comes, as they believe only the most worthy must remain for the Great Battle. Wielding their mighty War Hamarr during fights, they cull their opponents with their powerful attacks.

All players will have the chance to wield their weapons on a new Breach map, the Viking fortress of Storr Stronghold, included in the upcoming Season. Following in the footsteps of previous gameplay updates, Year 3 Season 3 will also further balance the roster with new Hero updates to the Nobushi, Shinobi, Orochi, and many other Heroes.
Enjoyed this article? Share it!